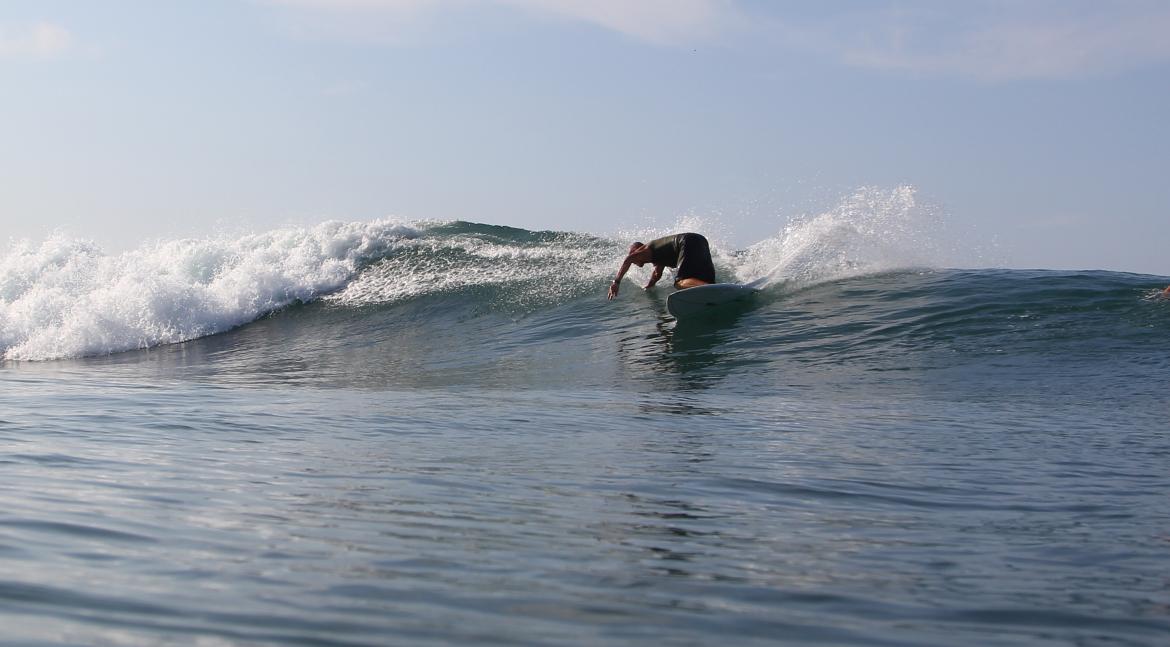 Surf School Sri Lanka offers a totally new approach to surf coaching.
We move beyond the standard soft board beginner lesson and into the world of sports science related surf coaching for those beyond the total beginner level.
From those of you with solid surfing skills who want to work on their technical understanding of their manoeuvres and style to the many who up and riding in the white water are just starting to make their first drops on unbroken waves and put in their first real turns we have a system that is tried and tested, yet unique.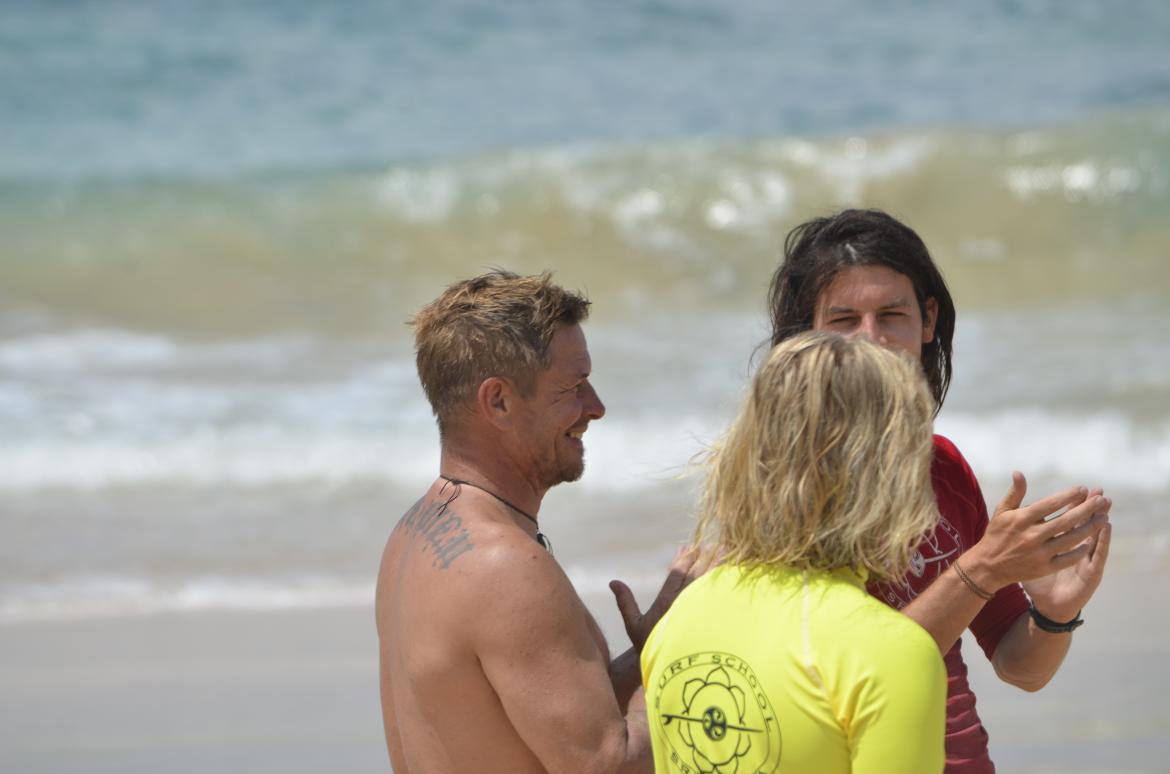 We focus on really understanding your core balance and how to link that to graceful and functional surfing. We immediately improve your paddle and paddle out skills and your understanding of how to maximize your wave riding time. All of this is done with a strong accent on safety, of course.
We are all International Surfing Association coaches and Tim Jones, our director, presents coaching and water safety courses for ISA instructors.
Our system is thought of as one of the best worldwide.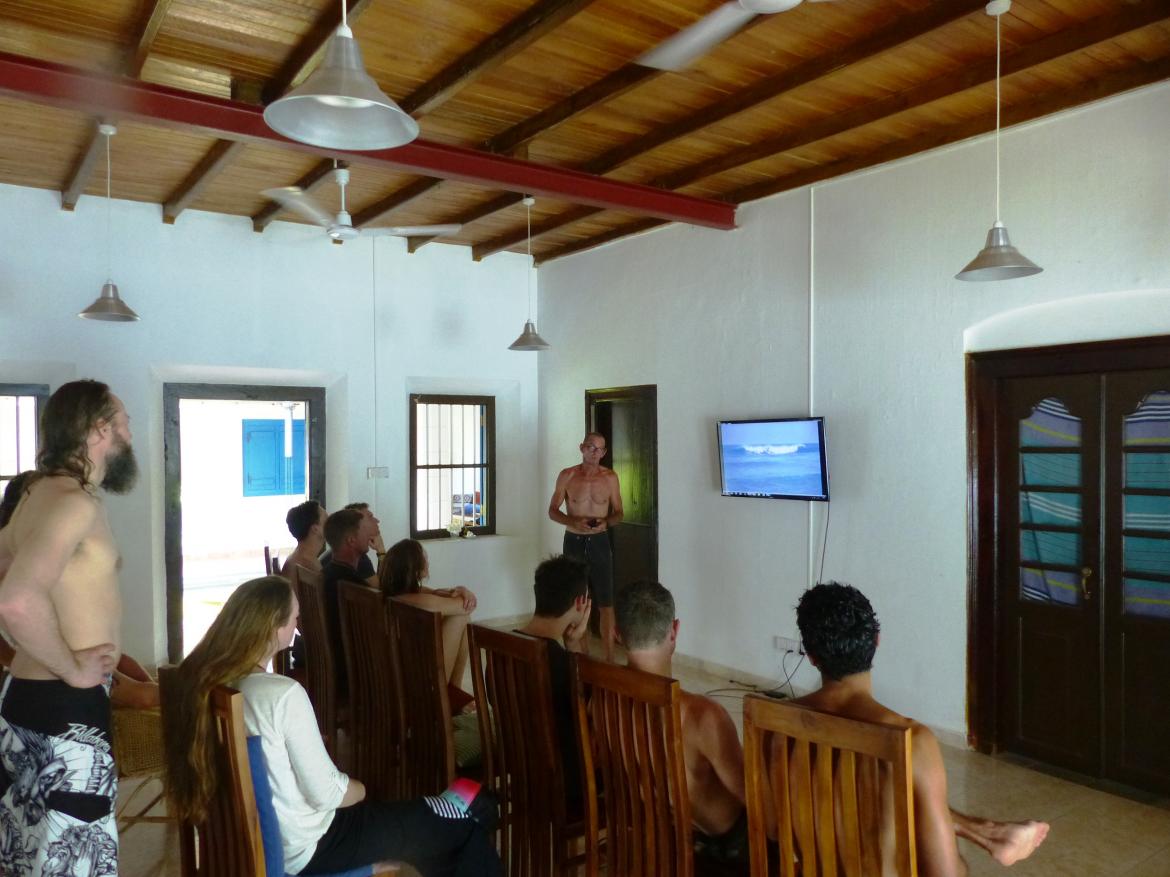 In the words of surfing legend Richard "Dog" Marsh, past Australian Champion and Pipeline Masters finalist and Billabong senior coach…..
'I feel this is the best coaching system I've seen. Tim's taken it to the next level. Only someone of 35 years plus of coaching experience could be expected to do this'... 'Dog' is thought of as one of the world's greatest surfing coaches and looks after some of the best surfers in the amateur and professional circuits worldwide. We thank him for his enthusiasm for what we do.
All of us need coaching we know but it's our personal approach that makes such a difference. From one to one fitness prescriptions to designing boards for you when you leave us, you know you have solid back up from us to continue your surfing progression.
We have the benefit of consistent and high quality conditions here in Sri Lanka in our season from November to May, and our wonderful secluded training centre and excellent accommodation choices for you.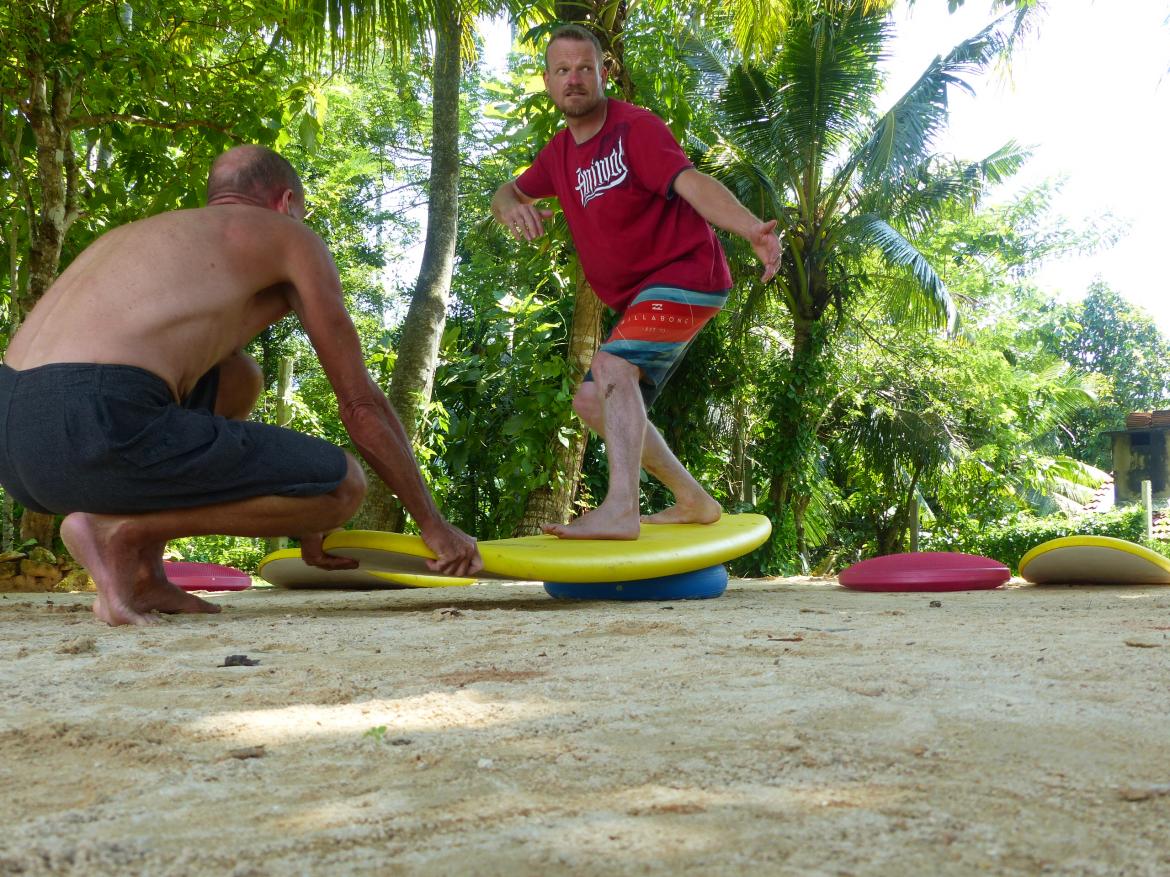 Daily technical video analysis is also one of our key tools allowing you to not only see where progression is needed but to understand how our coaching is adding to that progression. Moment by moment analysis by our experienced instructors that gives you an understanding of your body movement and paddling and wave catching skills and is so rewarding and of course .. just fun too.
Add to this our involvement with Head Space , the world's most popular on line mindfulness app and our daily use their super progressive system , great food , yoga and friendly knowledgeable instructors you have the perfect surfing holiday to turn your surf dreams into realities and to enthuse you to go further and further into our wonderful sport.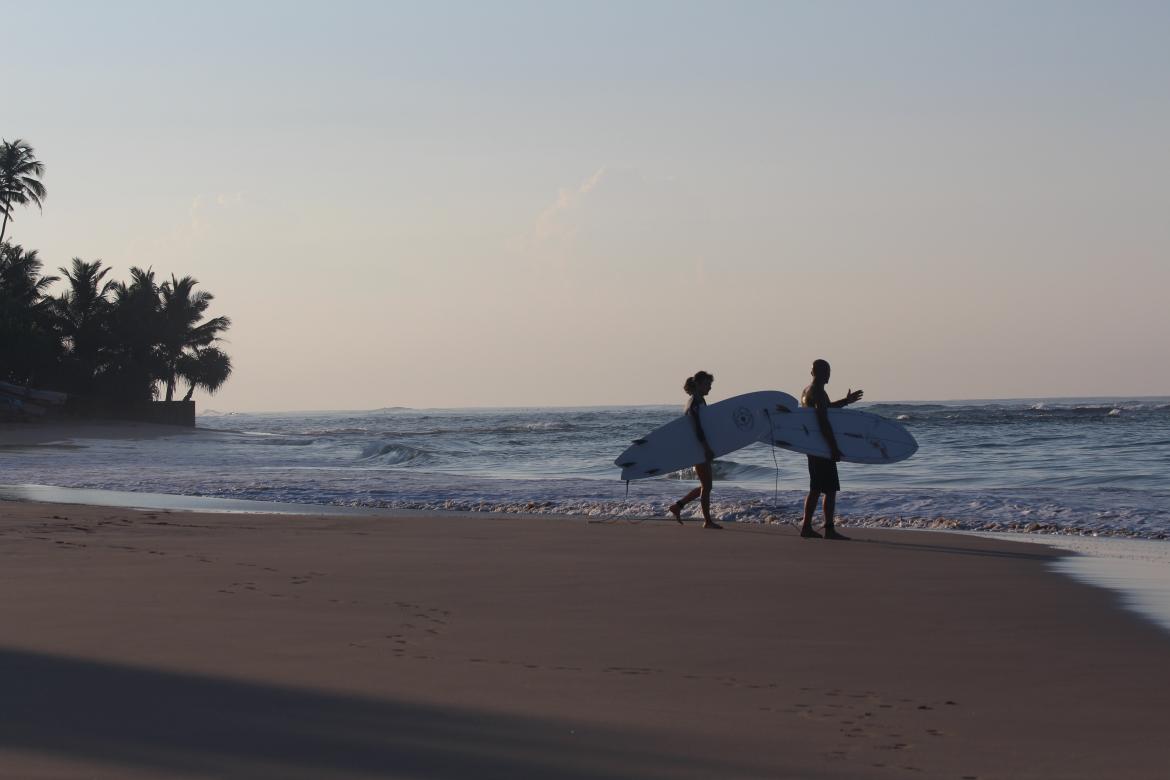 So we hope we see you with us and let's guide you into being the surfer you always wanted to be..... The one we know you can be.
For more information about this highly recommended surf school, head over to their website where you can find all the information you need to be able to book direct with them.