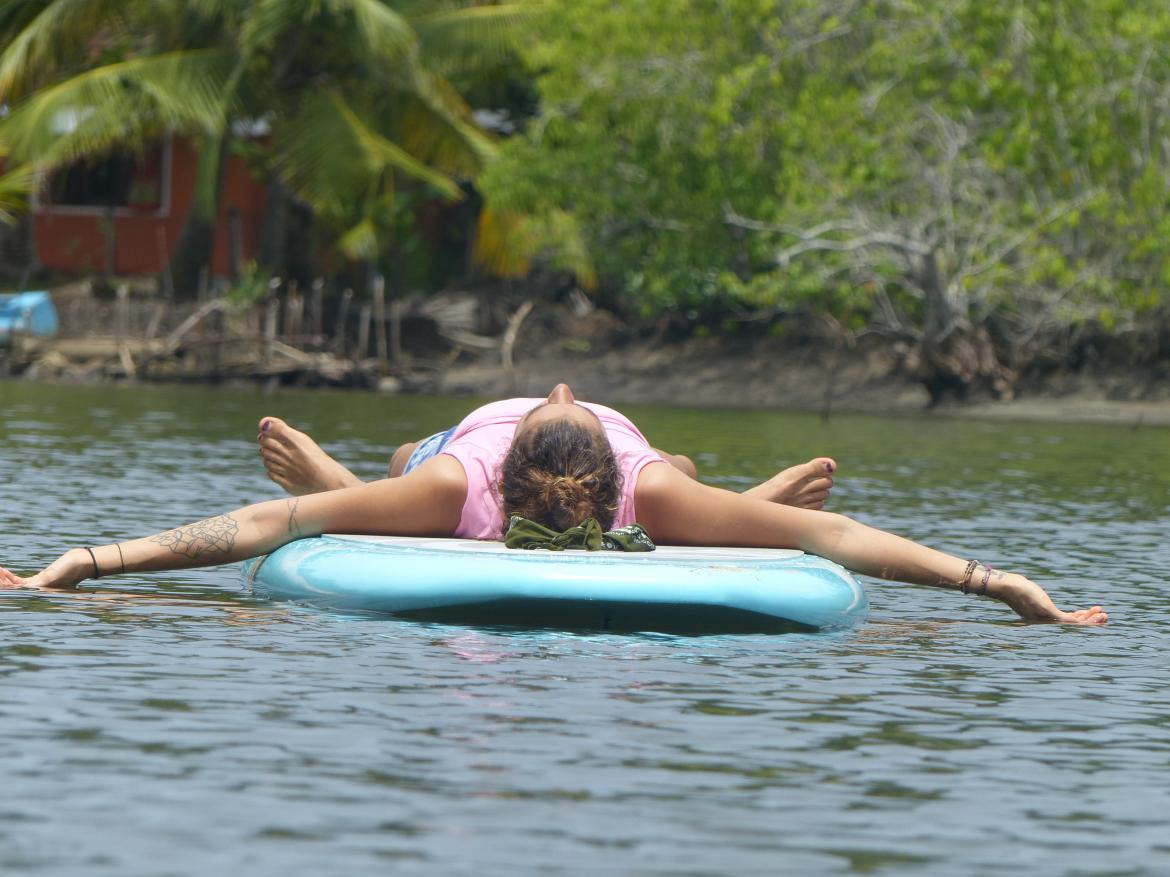 Join us at our incredible floating studio in magical Sri Lanka, and take your yoga practice to another level or begin your wonderful Yoga journey with us.
Experience a new found sense of balance & clarity with Yoga classes on Boga Yoga Stand Up Paddleboards in unforgettable surroundings.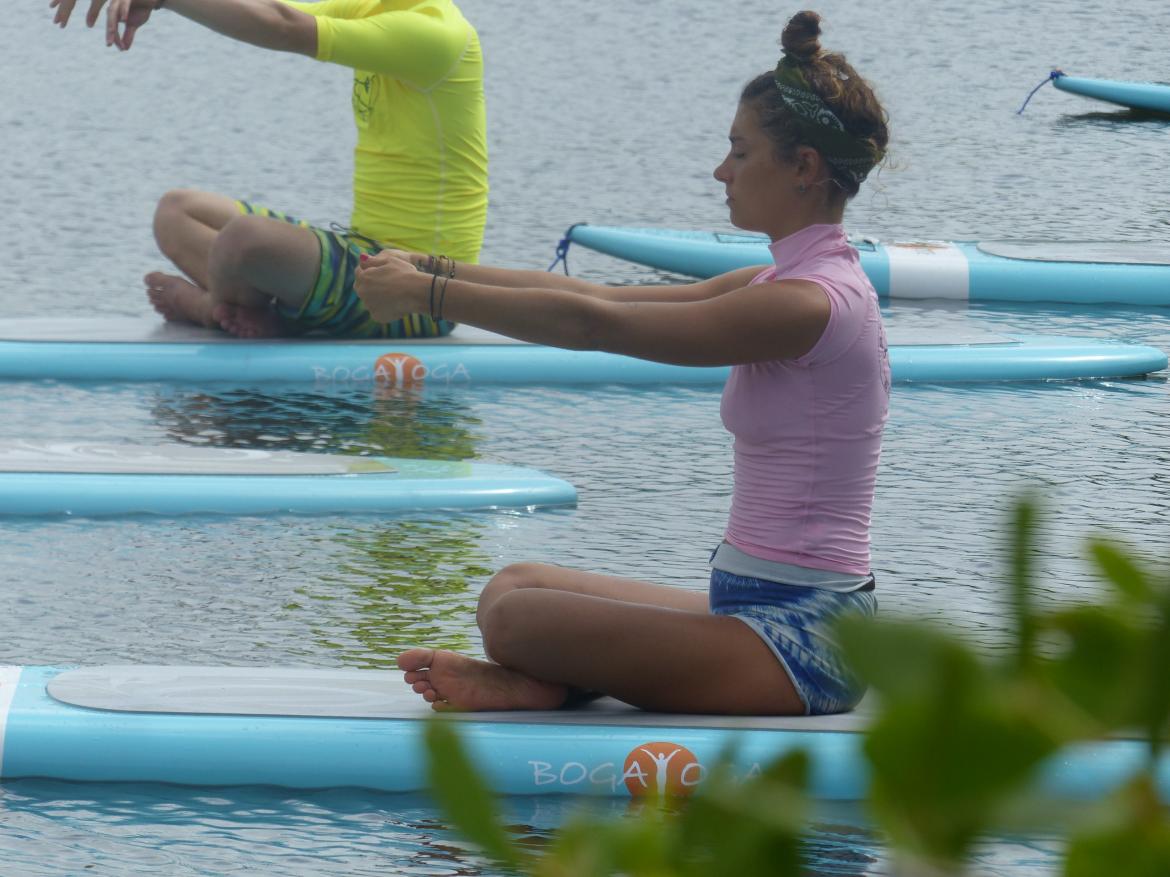 Our W15 Escape SUP Yoga Retreat offers you the chance to fully immerse yourself in this wonderful tropical world of balance, nature and mindfulness. W15 Escape SUP Yoga RETREAT guests stay at one of Sri Lanka's loveliest boutique hotels with supreme service and accommodation.
We want to be able to personalize your trip and W 15 ESCAPE SUP YOGA RETREAT with us as much as possible. Feel free to contact us and ask us about what you want and not just what we offer. Talking together and planning your W 15 ESCAPE SUP YOGA RETREAT together is how we work. You may find you wish to stay longer in your accommodation, or that you are traveling around Sri Lanka, and we are happy to help you plan and accommodate your needs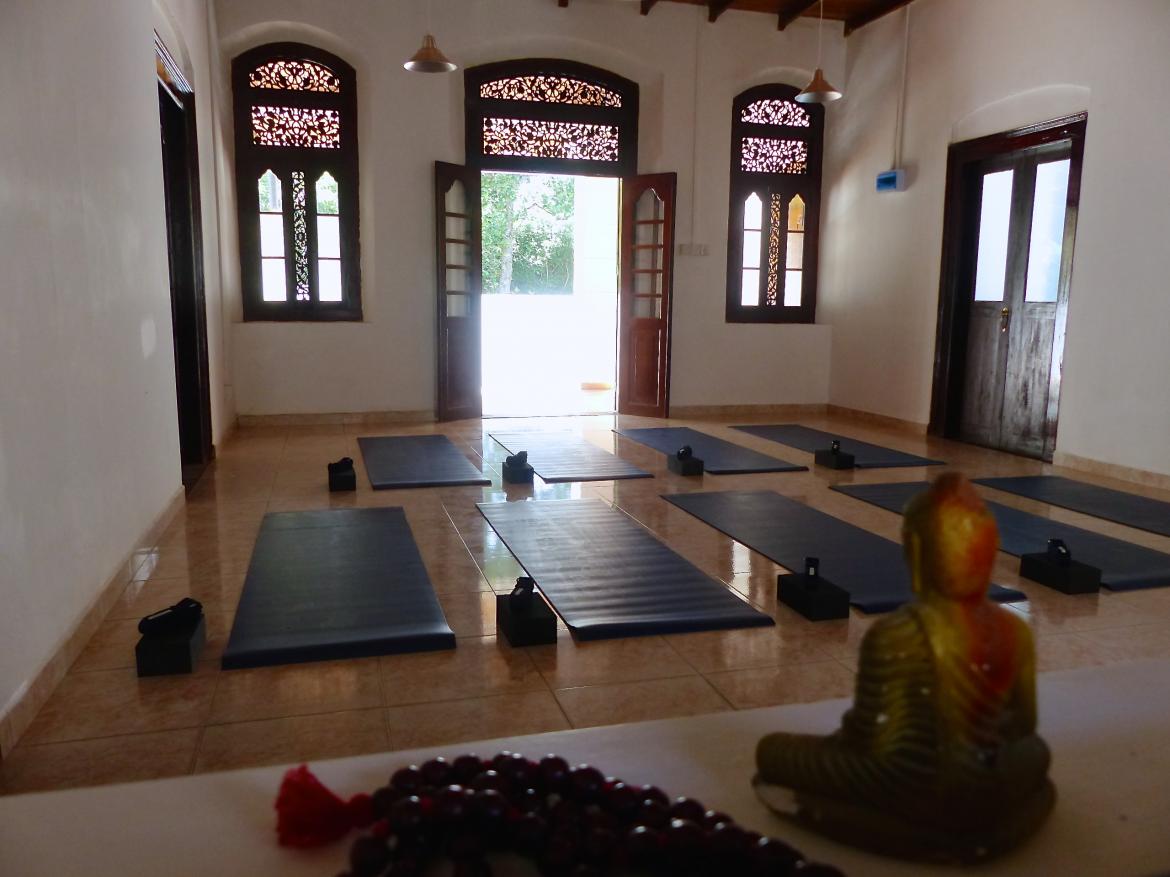 Our spacious guest rooms and the garden suite showcase the tropical beauty of the area and offer a delightful alternative to standard Ahangama accommodations.
W 15 ESCAPE SUP YOGA RETREAT offers you elegantly decorated in white and silver, bright air-conditioned rooms with lovely stylish interior. Guests can enjoy modern amenities such as high-speed Internet access to hand-picked art and linen. Of course and most importantly a day of enriching SUP Yoga, meditation and joyful activities or just the most profound chill out ever.
Then settle in for a soothing night's sleep on our plush pillow-top bedding and luxury linens. Our contemporary design with relaxed elegance, individuality and modern comfort are sure to create a lasting impression of our hospitality.
Of course there is the chance to explore this enchanting island at your fingertips; we know your time with us will be only a part of a bigger enriching journey.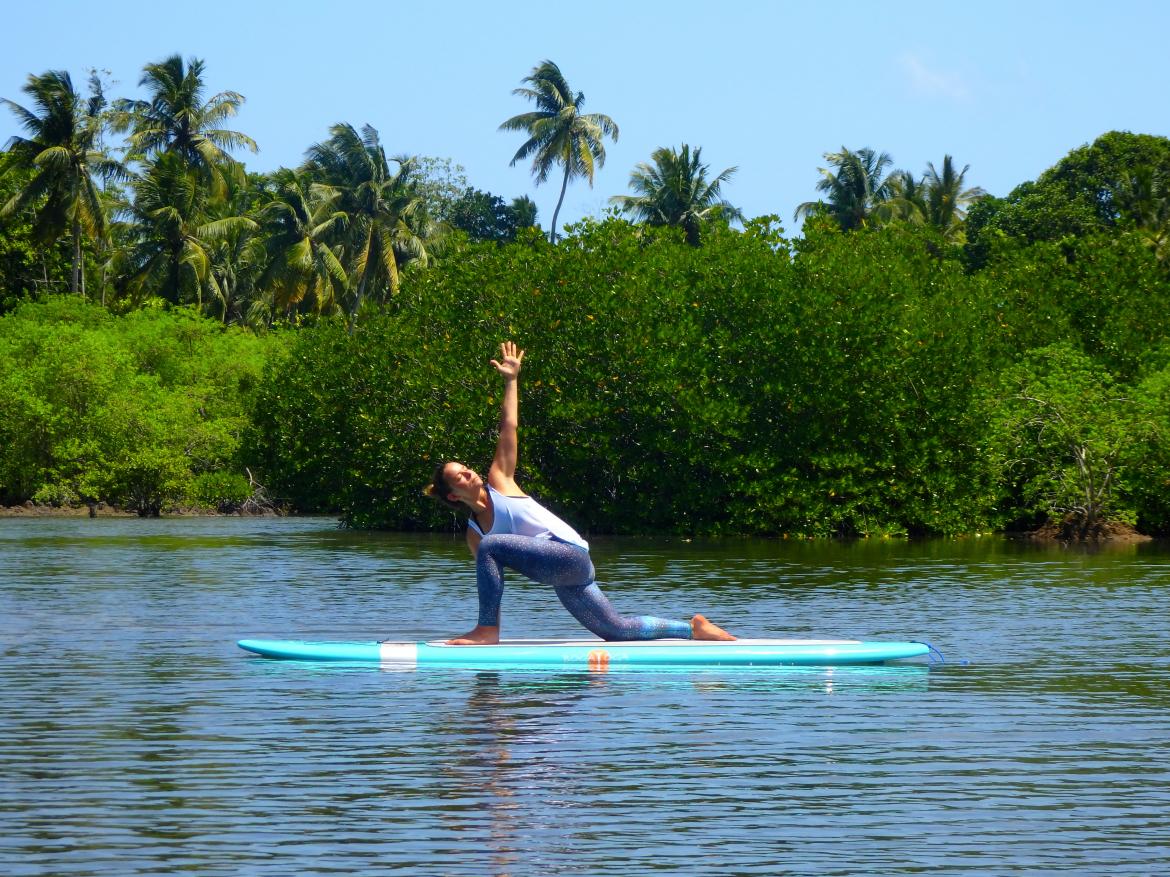 For those who wish to dip lightly into this world of SUP Yoga we offer our experience. Spend time with us discovering the world of SUP Yoga and we know you will find your day with us one of the most beautiful experiences of your time in Sri Lanka.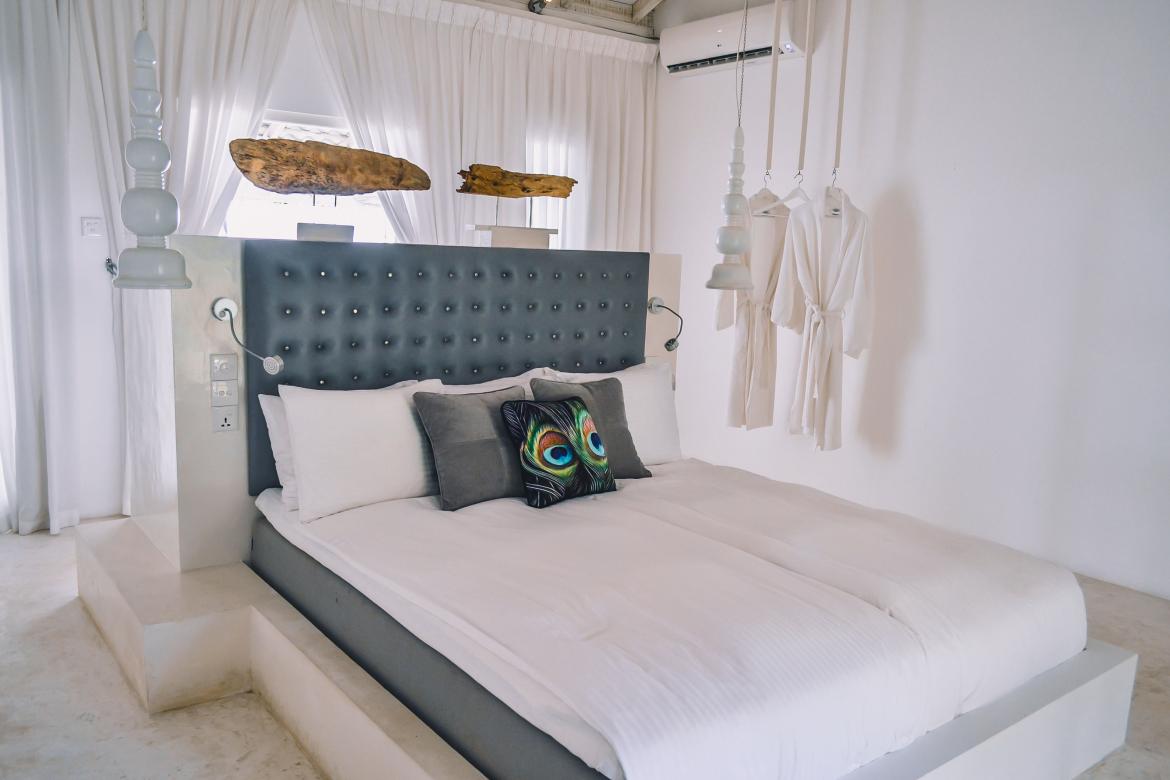 The full experience includes:
Mindfulness meditation (we are Headspace partners)
A natural, healthy breakfast
A balance board session, including basic yoga postures
An introduction to SUP paddling
Transport to and from our lagoon
Our SUP yoga session
A 20 minute paddle around our lagoon
A fresh coconut
A gentle yoga session and relaxing head massage
A natural fruit smoothie to end your day
The price is €53 or 9,000 Sri Lankan Rupees)
What's not included;
Transport to and from our Centre to your accommodation. Transport is easy to arrange here and once at the centre we are happy to book tuk tuk's for you.