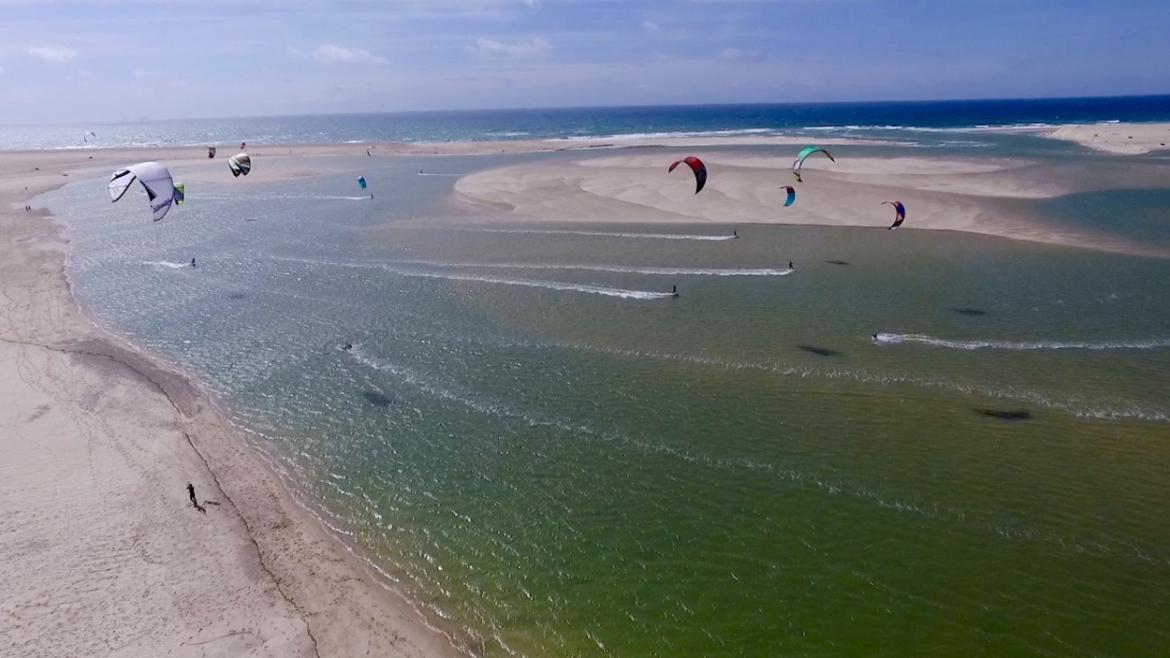 Kite Control is your premium kitesurf school in Portugal. At Kite Control, we take proper care of our student's individual goals, expectations, and concerns through our custom-tailored kitesurfing programs:
- Private Kiteboarding Lessons: learn at your own pace while your dedicated instructor focuses on your own goals.
- Group Kiteboarding Lessons: learn with a friend and watch each other ride while you progress to the next level.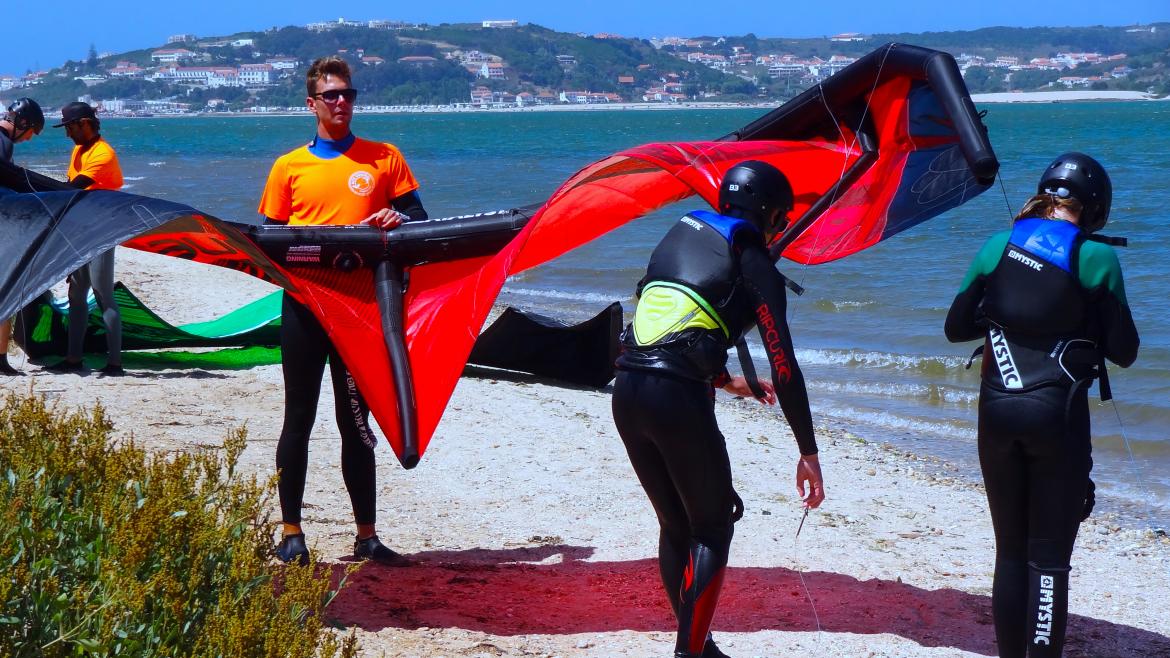 Whichever lesson program you take, we are confident in providing you an authentic extreme sport experience: fun and safe riding in no time!
Also, we take pride in being one of the first Kite Surfing Schools in Lisbon to offer a Tandem Kiteboarding Experience.
You will learn how to kite at our epic local spot « Obidos Lagoon » near the beautiful old walled town called Obidos. The spot is a flat water lagoon home to consistent winds and butter flat waters that suit beginners-classified to the most advanced kitesurfers. We are based on the south side of the lagoon close to Peniche and Baleal and just a short drive from Lisbon. This place is Portugal's kitesurfing heaven!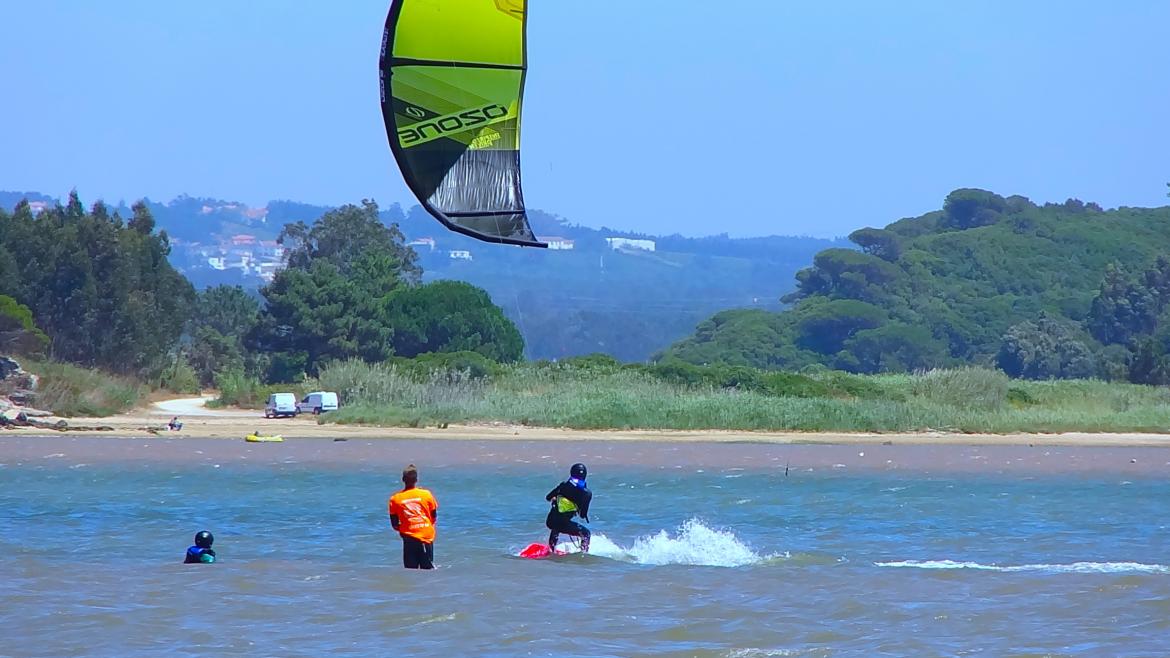 Teaching on the latest Ozone kites and keeping you safe and warm with the highest quality Mystic wetsuits, life vests, and harnesses - we aim to make your kitesurfing dreams become a reality as best as possible. Whether you are searching for your next adrenaline rush or just looking to try something new, kitesurfing can be the sport, the hobby and the lifestyle change you've been thirsting for. Join us in the water for an epic experience and you'll never look back.
Fueled by a strong passion for kiteboarding, our professional team certified by the International Kiteboarding Organization (IKO) guarantee the quickest, safest and most enjoyable way of learning to kitesurf in Portugal - after all, it's what we are all about!
Gaining popularity through our successful IKO lesson programs, Kite Control Portugal has taught hundreds of tourists and locals visiting the area. At Kite Control Kitesurfing School, we aim to make our sport accessible to people of all ages, shapes and sizes. Also with the utmost idea of making a thrill-seeking yet safe kitesurfer out of you! Our goal is to train you to become an independent rider: Cautious, Confident and Competent - and above all, joining us as an official member of our friendly kiting community.
To kitesurf is to embrace freedom: flying along with the wind, go to places you never imagined you would visit and break free from the crowd. Kitesurfing is more than just a sport; it is your ticket to the world as you take on new heights and expand your horizon by traveling and kiteboarding everywhere and anywhere around the globe!
We at Kite Control Portugal are honored to have the opportunity in sharing our passion in life with you as we help you discover yours too