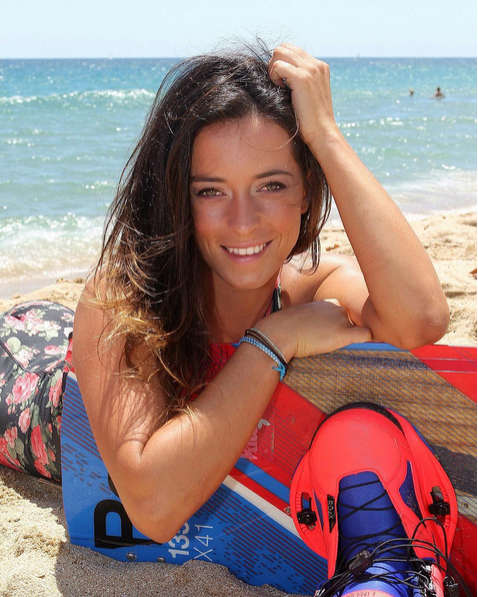 We've managed to lock down the amazing Rita Arnaus for an Adrenalin Hub exclusive interview ahead of the kitesurfing 2017 pro season. An idol to many across the world, this super talent from Spain is certainly one to watch.
Age: 
21

Sponsors: Best Kiteboarding, Brunotti, SJCAM

What's your preferred Kite & Size? My favorite kite is from Best Kiteboarding and I use the GP, this model is perfect for freestyle!! The size it really doesn't matter, as long as the wind is good and not too strong.

Do you have any nicknames? not really, my friends would call me Ri or Ritinha.

What's your secret weapon when it comes to tricks? Heart Attack! I love this trick and the rotation it comes super natural for me. Is an s-bend with a handle pass 360º.

3 words you believe describe you? happiness, action, freedom!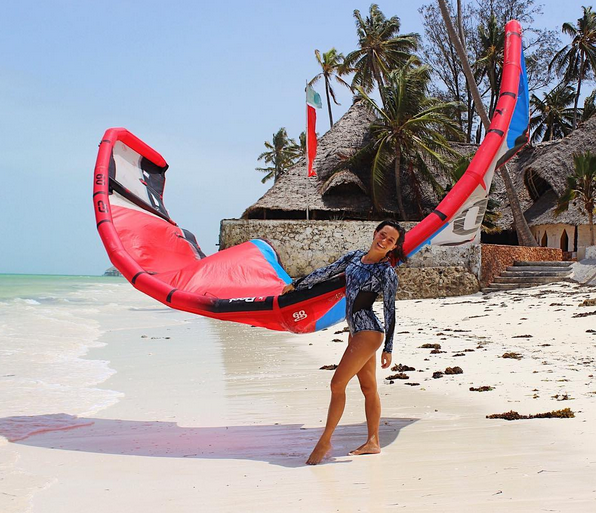 What instagram account do you find most inspiring and why? "@thegoodquote", this kind of accounts that are posting inspirational and emotional quotes they are very motivating for me. Each quote can mean different things to each person, so it's something very personal.

What part of your lifestyle do you love the most? to be spending time with friends that we share the same passion for kiteboarding. I love to visit new places and meet new people!

Where do you see yourself in 5 years' time?
 I don't know what the future has planned for me, but surely I will be close to the beach and kitting! and to be known worldwide for my love and passion for kiteboarding!!

What's been your absolute happiest moment in your career so far? There are so many great moments on it! But probably the time I got 3rd place in a world competition and I went up to the podium was the greatest feeling ever!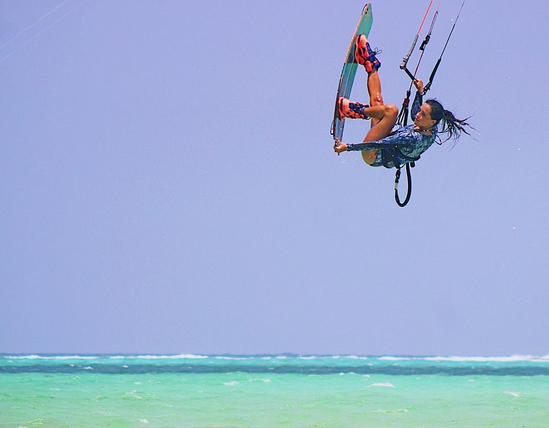 If you had to live on a desert Island with only 3 things what would they be? my phone, my kite and a bikini!

Can you see yourself in the industry forever or are there any other paths you would like to explore? I'm sure it will be in the kiteboarding industry because that's what inspire me the most, it is such a small world still and there is a lot to do for it!

Ok - so here comes the biggie.. We know you're from a Windsurfing background, what is is about Kitesurfing that made you want to pursue over Windsurfing? Is the feeling to be in the water with a kite, it feels like one more part of your body, and even if there are 30 knots of wind or 13, you will always enjoy it going for a ride!!! The feelings you have are so much different than windsurfing, more freedom and honestly, the freestyle discipline is what got me to the sport. It is so much fun!!

What would you do differently if you had the chance to do it all over again? probably nothing! Sometimes I thing I started kiteboarding late, as I was 16 years old, but then I think about it and I regret nothing. All what I went through, it took me where I am now, and I would not change anything from my present!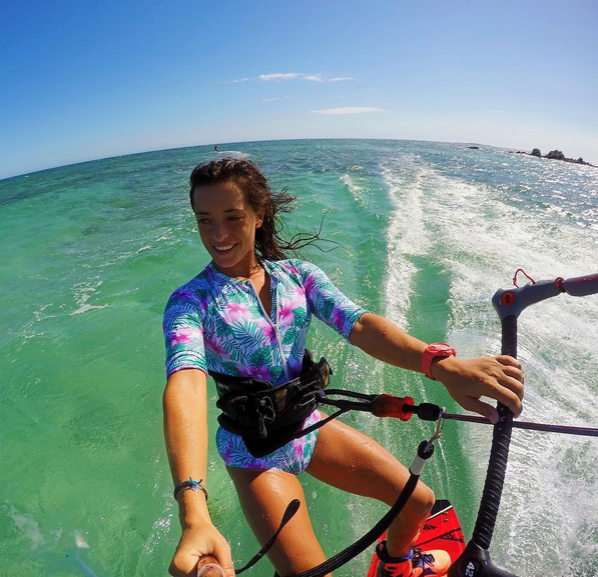 What can you recommend to people who are interested in trying the sport out? Just do it, go to the closest kite center and get well informed. It's important to start kiteboarding with an authorized teacher. Don't forget to bring some friends, cause you will have a lot of fun!!

Finish this sentence:

I've always wanted to… travel the world.

What's your go to drink on a big night out? Gin & tonic
Thanks for lending us your time Rita and best of luck with the 2017 season. The Adrenalin Hub Team will be routing for you!
If you want to keep up with all the latest from Rita, make sure you follow her on Facebook and Instagram and her very own official website.