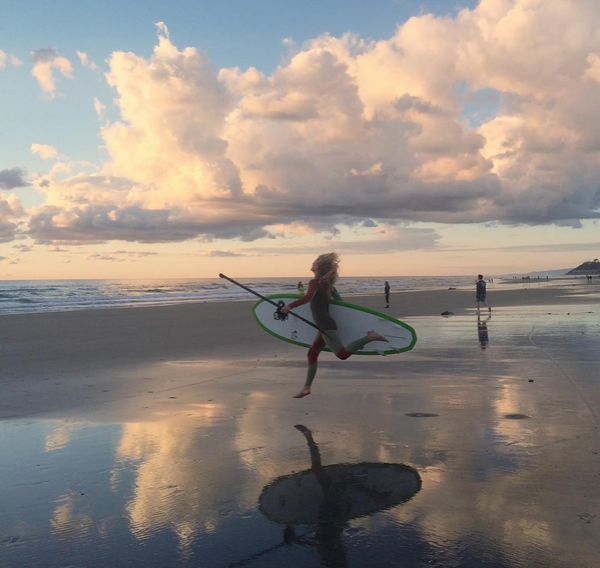 Professional Stand Up Paddleboard racer Shae Foudy, age 18 took the 2015 Female breakthrough performance of the year at the SUP awards. Since then she's gone on to earn global respect within the SUP community and continues to point herself towards a very fruitful career in this increasingly popular watersport.
Hi Shae, tell us how you first got into SUP?

I have always been in love with the ocean from the first day that I can remember. I started surfing at a young age and got into the sport of outrigger Canoe prior to discovering the SUP life. My SUP journey began when I competed in the 2012 Battle of the Paddle at Doheny State Beach, my hometown. From then I was put on the Riviera Paddlesurf Junior Team and kept progressing from there.



So what's your go-to preferred board and size?

When racing my go to board in my custom 12'6' by 22.5 inch Riviera Raceboard and when going out for a SUP surf session I usually choose my 8 foot Riviera SUP surf board with a long board nose ride vibe!



Do you have any nicknames and how did they come about

My most popular nick name in the paddling community would hands down be Shae Dog. My Coach, Mike Eisert, gave me the name when he was coaching me in outrigger canoe. I guess it stuck because now practically everyone that paddles calls me that! I like it because it co-incides with my love for dogs. haha

Wave riding or flat racing?

Hands down wave riding, you never know what will happen.

3 words you believe describe you?
Energetic, Compassionate and stoked.

What part of your lifestyle do you love the most?

I love that I have the opportunity to travel and share the Sport of SUP to people around the world. My goal has always been to inspire others and make a positive impact on every person I meet! Not many people, especially 18 year olds, get to travel around the world doing something they love and get paid for it.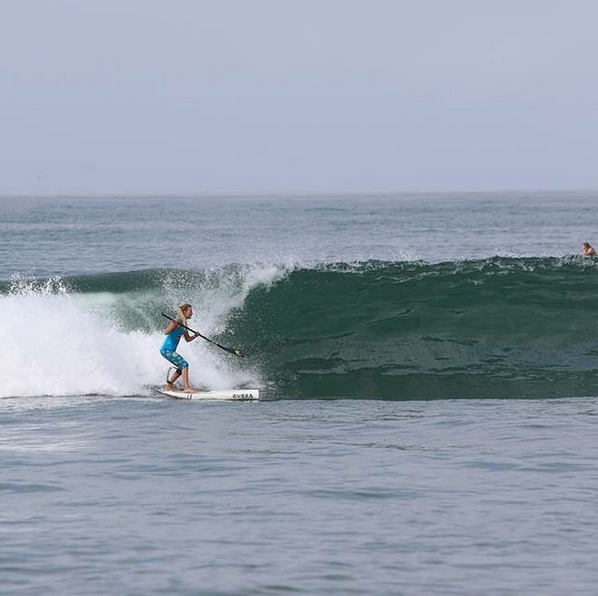 What's been your absolute happiest moment in your career so far?

I've had some many amazing moments in my career but I have to say the most rewarding and happy moment was taking the win at the 2015 Santa Monica Pier Paddle Board race. I had beaten Candice Appleby (at the time number 2 in the world) and Annabel Anderson (at the time number one in the world). That race marked the true start of my career and showed my potential.
Where do you see yourself in 5 years' time?


I hope to be living on the North shore of Oahu Big wave surfing. That is one of my goals for my future is to start charging larger surf. If the sport of sup gets into the Olympics then no doubt I will have my eyes on that as well.

If you had to live on a desert Island with only 3 things what would they be?

Water, John John Florence and coconuts.

Can you see yourself in the industry forever or are there any other paths you would like to explore?

There are definitely other paths I want to explore. possibly getting more involved with the surfing industry and modeling.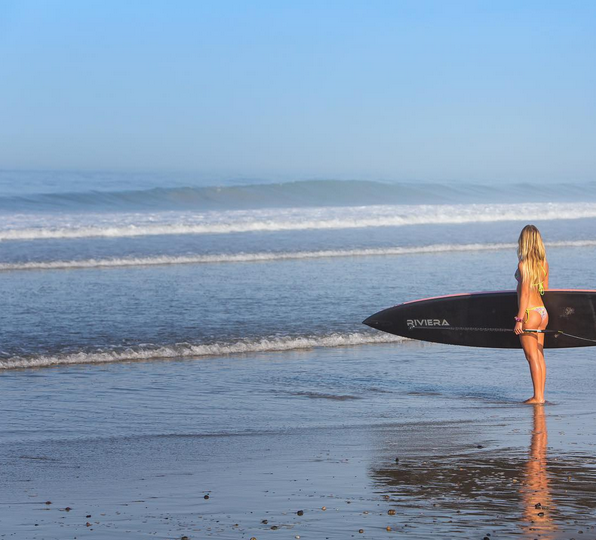 We see you're a keen singer songwriter. If you had to write a song about Adrenalin Hub what would you call it?

haha hmmm "extreme"

Why do you think SUP-ing has taken off so much in the past 5 years?

I think the fact that people are starting to realize what a great workout SUP offers it has become much more enticing. All aspects of the activity offer something different and not to mention the views can be amazing. It is a great way to stay active but also have a ton of fun doing so.

What can you recommend to people who are interested in trying the sport out?

I would recommend to start off with a board you feel stable and comfortable on and going where it is flat! Then when you feel comfortable in the flat water venture into the open ocean or waves!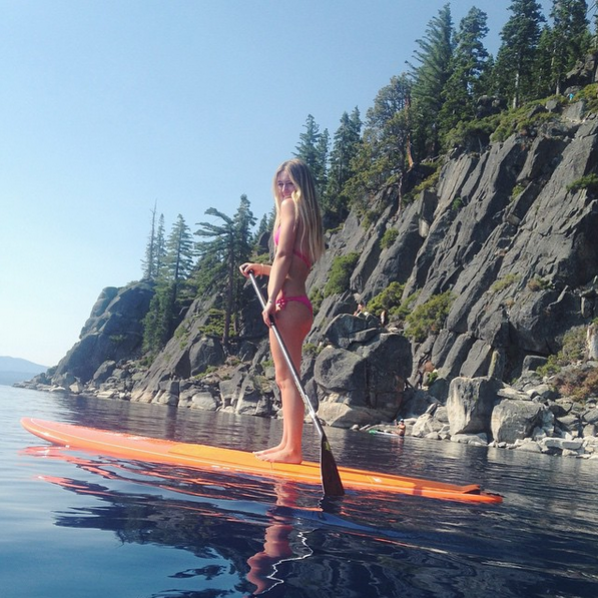 Nice peeling waves with wetsuit OR flat calm, warm and bikini?

I'm a sucker for warm water. I have to admit I would chose small and warm to wear a Bikini and surf!

We know SUP-ing dates quite far back, but why do you think it's only become really popular in the past decade?

I think people like Laird Hamilton, Gerry Lopez, and Dave Kalama had an influence on the popularity of SUP in the past decade.

Where's the craziest place you've pulled a "selfie"…?

In the middle of Ziplining!

Finish this sentence:

I've always wanted to…surf pipeline on a big day tandeming with John John Florence.
Many thanks for lending us your time Shae, we'll keep you on our radar and will definitely be cheering you on! All the best with this year !
Be sure to check out Shae's instagram page for many more amazing shots of her in action!