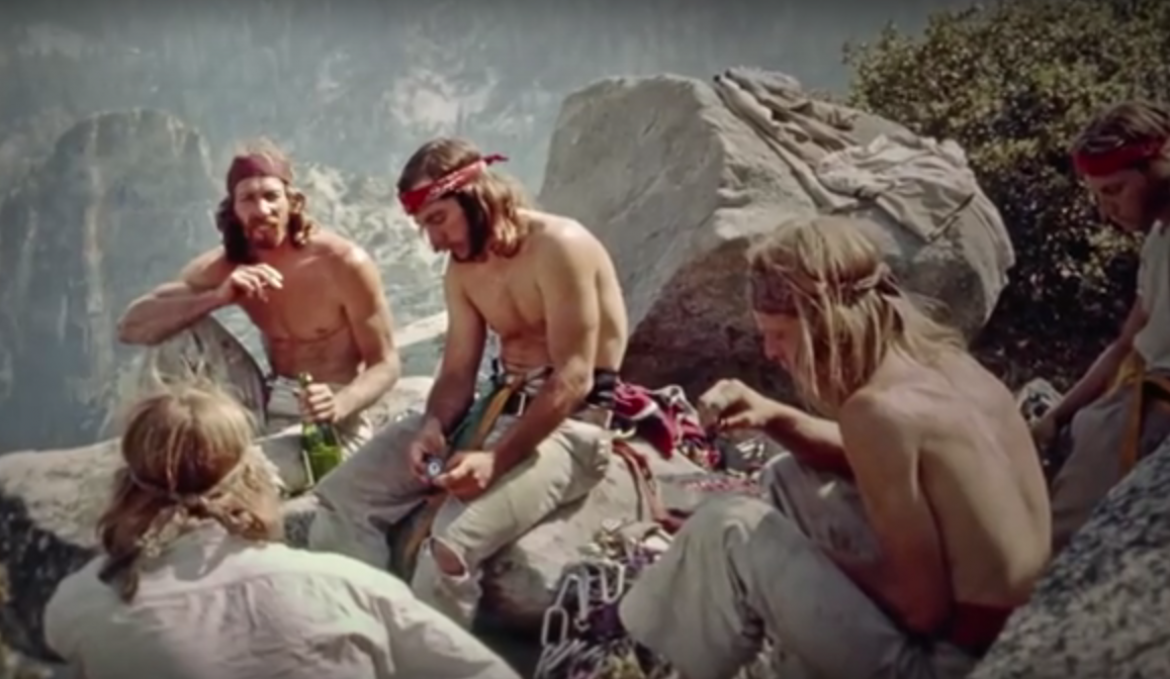 The Stonemasters
If you are a fan of climbing, then there's a very good chance you've already heard of The Stonemasters. This young group of exceptional climbers came to fame back in the 1970's where the whole world fell in love with them. They lived life on the fringe of society where they thrived on raising the standards and pushing themselves to the very limits.
It's intriguing to learn that The Stonemasters were just a normal bunch of graduates from a high school that would one day become pioneers of rock climbing, and who's influence can still be very much seen in modern day climbing techniques used all over the world.
Beginning of The Stonemasters
In the very beginning, they were an innocent group of high school students that knew how to live their lives on their own personal terms. They were intrigued by climbing different kinds of rocks and like many rock climbers, started off nurturing their skills at a very low level.
In Yosemite The Stonemasters found themselves free from the entire world, it was here they pioneered the rock climbing culture and triggered a new concept of it becoming a sport. Their hunger for climbing and motivation came from the enormous opportunities Yosemite Park brought to them. Rock climbing in that era had always been viewed as a rebellious endeavor, pushing their limits and pissing of the rangers went hand in hand, of which they soon found themselves becoming outlaws. Back then there were no restrictions on age or gender, everyone who loved to climb could be the part of it. The Stonemasters took the world of climbing by storm, the more we learn about them the more we admire what they brought to the climbing world.
The Stonemasters attracted a following for many reasons. Apart from their extraordinary skills, they were well recocognised by their own special style. Their unique appearance, wearing bandanas, cutoffs, and shades soon identified them as the new school group of climbers who evolved the traditional climbing techniques and would turn into legendary climbing pioneers of the world.
Members of The StonemastersThe pioneering and most memorable members of The Stonemasters include:
Rick Accomazzo, Richard Harrison, John Long, John Bachar, Tobin Sorenson, Bill Antel, Gib Lewis, Robs Muir and Mike Graham
In the glamor of their youth and warm-bloodedness, The Stonemasters would attempt many accents that were once uncommon and unknown to the world. These kids were living out of their cars, scrounging scraps of food from tourists, they were self-proclaimed crustys. Their moto was "Get stoned, climb, conquer, non-conform, never rinse and repeat."
You'll hear many stories of The Stonemasters from every tongue, no one will get tired telling their tales of bravery and boldness, these kids were fearless.
Yosemite climbing
Their Yosemite climbing will forever be inscripted in the books of history. The Stonemasters broke rule after rule and raised the bar to extreme heights. In Yosemite, they often used self made tools and equipment. They didn't have the money for top of the range climbing gear. They spent more money on Jazz cigarette than on saftey equipment. Instead they leant to utilized their body, each one of them pushed their zero fat torsos to the absolute limits, pioneering new techniques and body postures in order to climb the legendary rocks of Yosemite.
Modern rock climbing vs. The Stonemasters rock climbing
If you get a chance to compare the rock climbing techniques of the modern era from the time of The Stonemasters you will be amazed to find out that how much it has been innovated. The technology and the latest gadgets really has changed the format of rock climbing in the present day.
Latest machinery, and equipment has really opened the sport up to a wider audience. There are many indoor climbing clubs these days that offer beginner training and will have you prepared to face fresh rock within a matter of weeks.
Incomprehensible to most, but it's from these freestyling, ludicrous group of Californian kids, The Stonemasters legacy is in which we climb.