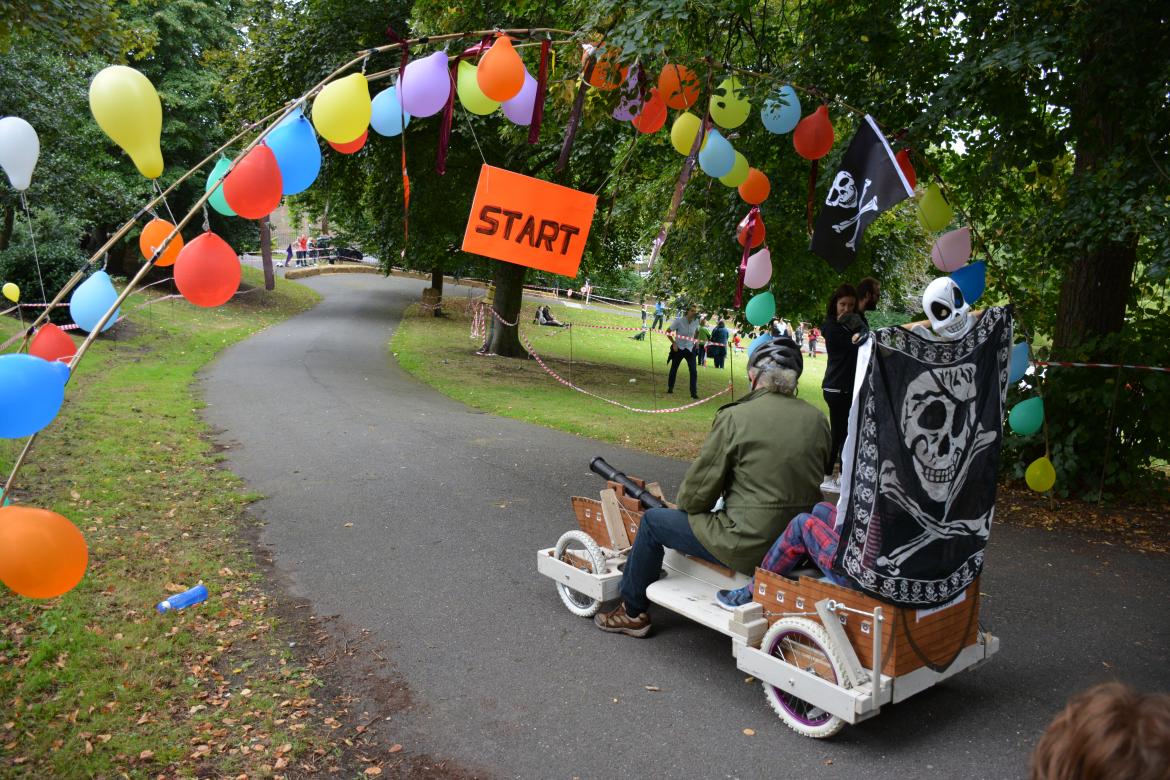 Telegraph Hill brings us their first ever Soapbox Derby!
Telegraph Hill, famed for it's steeping gradients and beautiful conservation area, added yet another historical event to their repertoire. This time in the form of the classic Soapbox Derby. The event promoted a very relaxed entry policy welcoming the young, the old and the borderline crazy.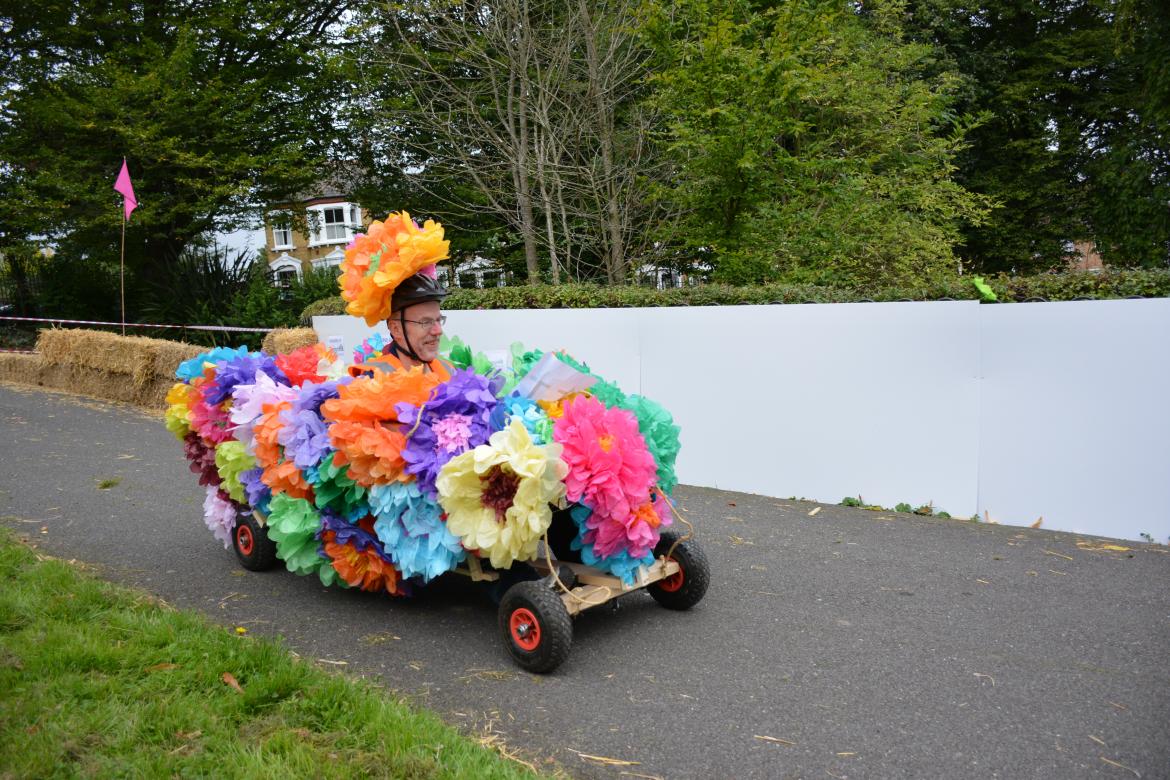 This first installment of the Telegraph Hill Soapbox Derby attracted all members of the community including local Doctors and pub landlords who couldn't resist their very own shot at the title.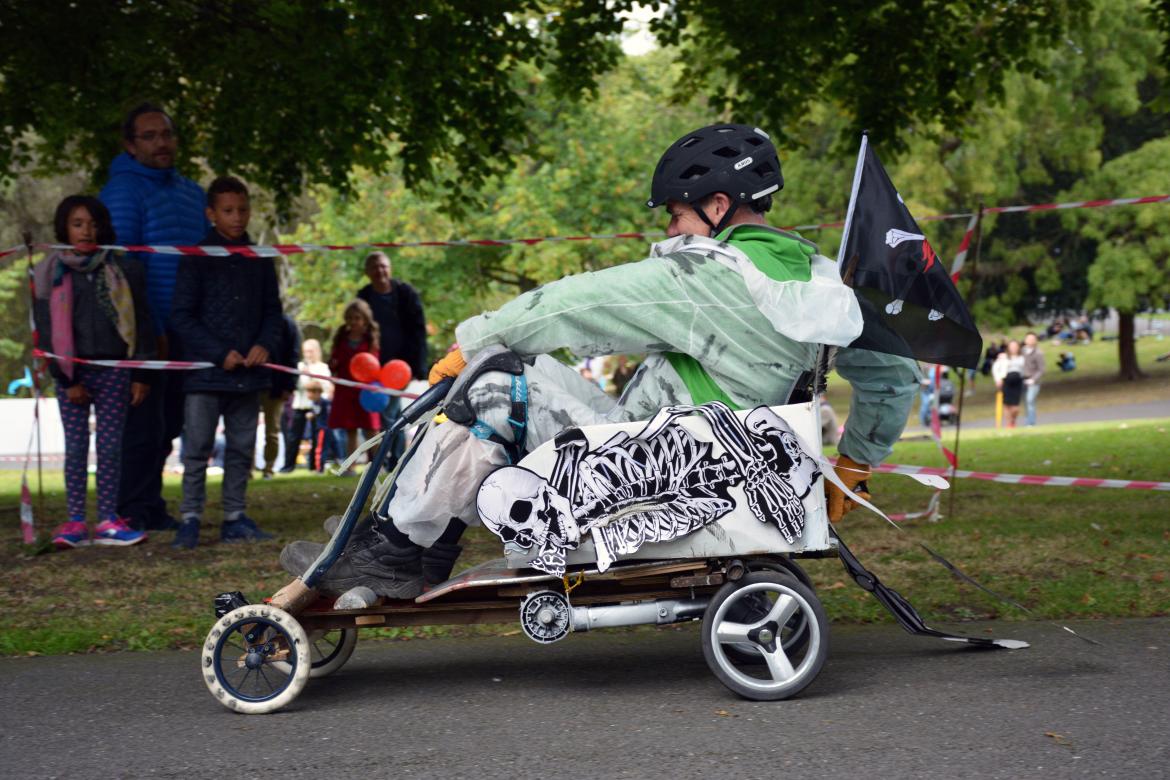 The day began with 2 test runs for each entry. A good job too since almost half the contestants slammed out hard leaving their dreams of winning held perilously together with a bit of gaffer tape.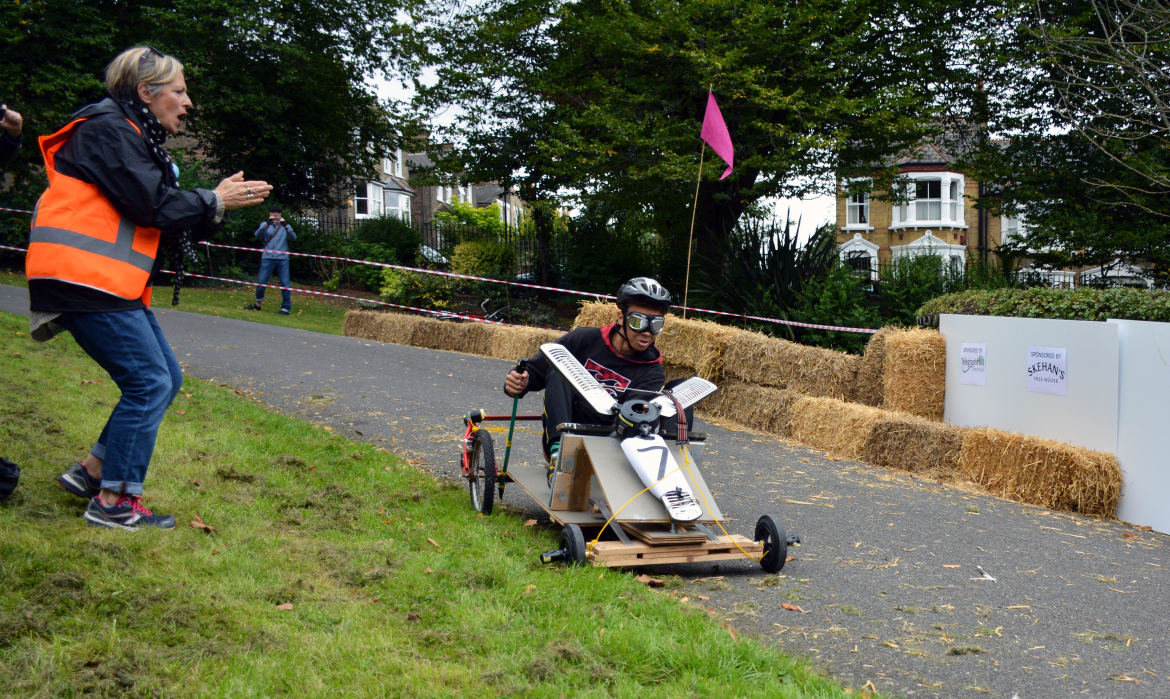 It was a nervy start for many of the drivers, pushing their Soapboxes to the limits on some of the courses most challenging corners.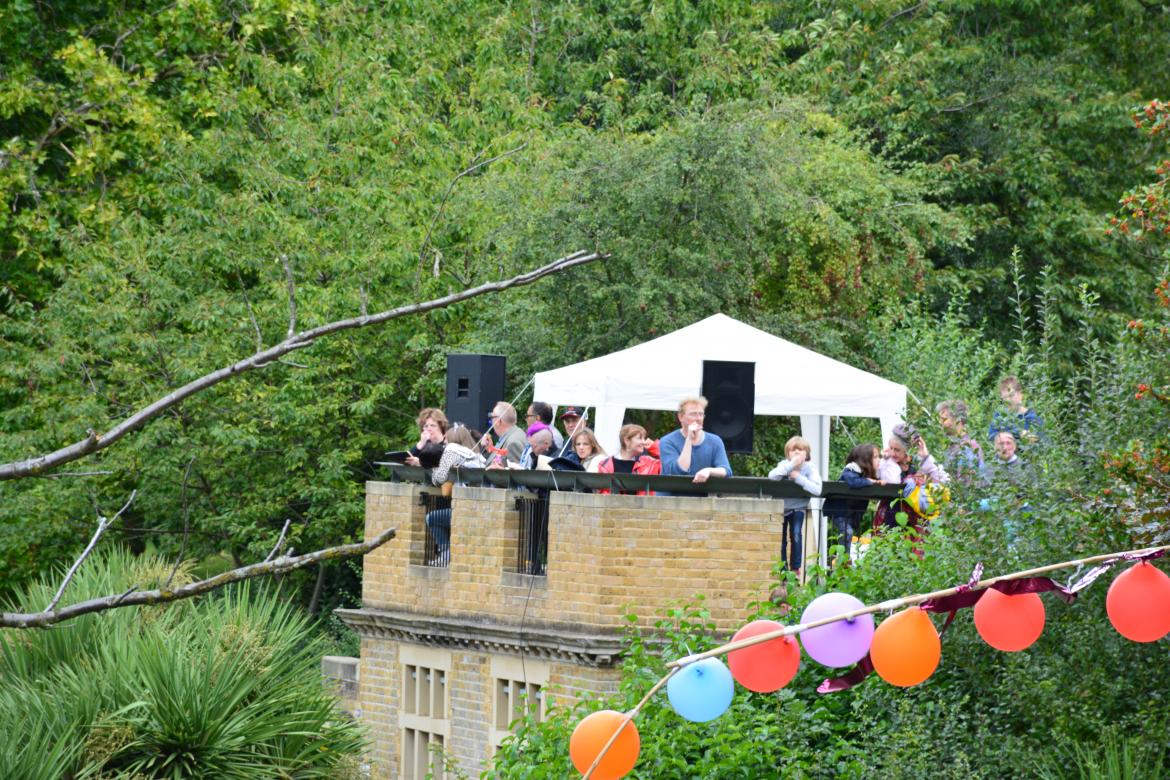 With informative, family friendly commentary throughout the day, the event was very well organised from beginning to end.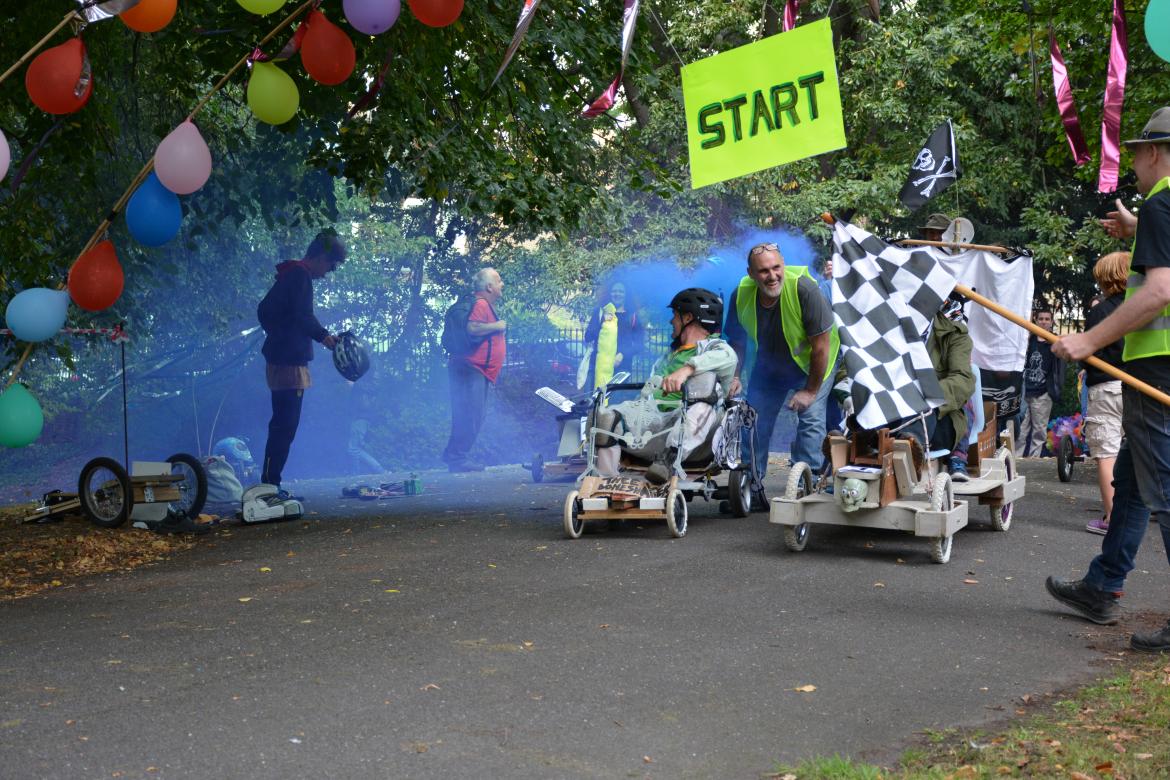 Mysterious blue exhaust fumes spilling out of The Bone Shaker. Not sure he'd pass the emissions test.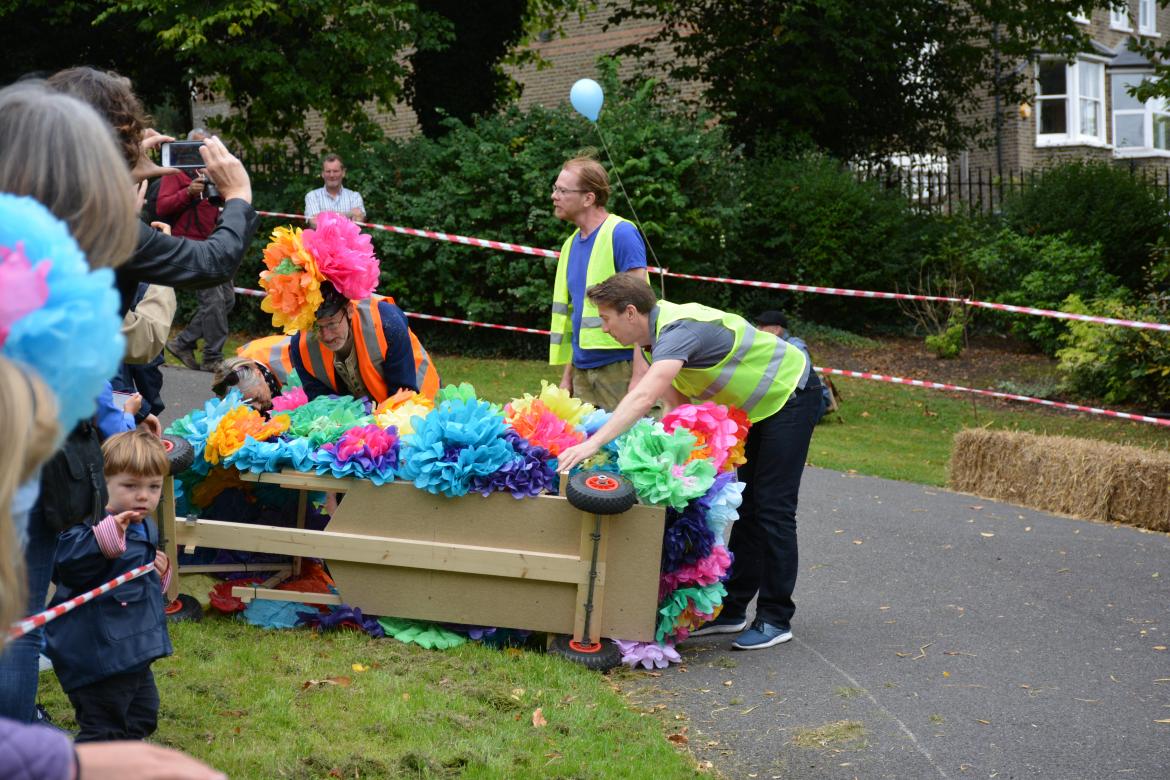 The local doctor did not disappoint when it came to crashes. Spectators were left in shock when he barrel rolled his extraordinary flower power creation. His wife didn't look too impressed since she was riding in the rear, perched on some kind of vintage church stool. Both walked away with a smile on their face although his co-pilot did have to retire.
Oops -There goes another pair of pants...! Adult casualties everywhere.
Soapbox rule number 1 - Never underestimate the corner with the most haybales.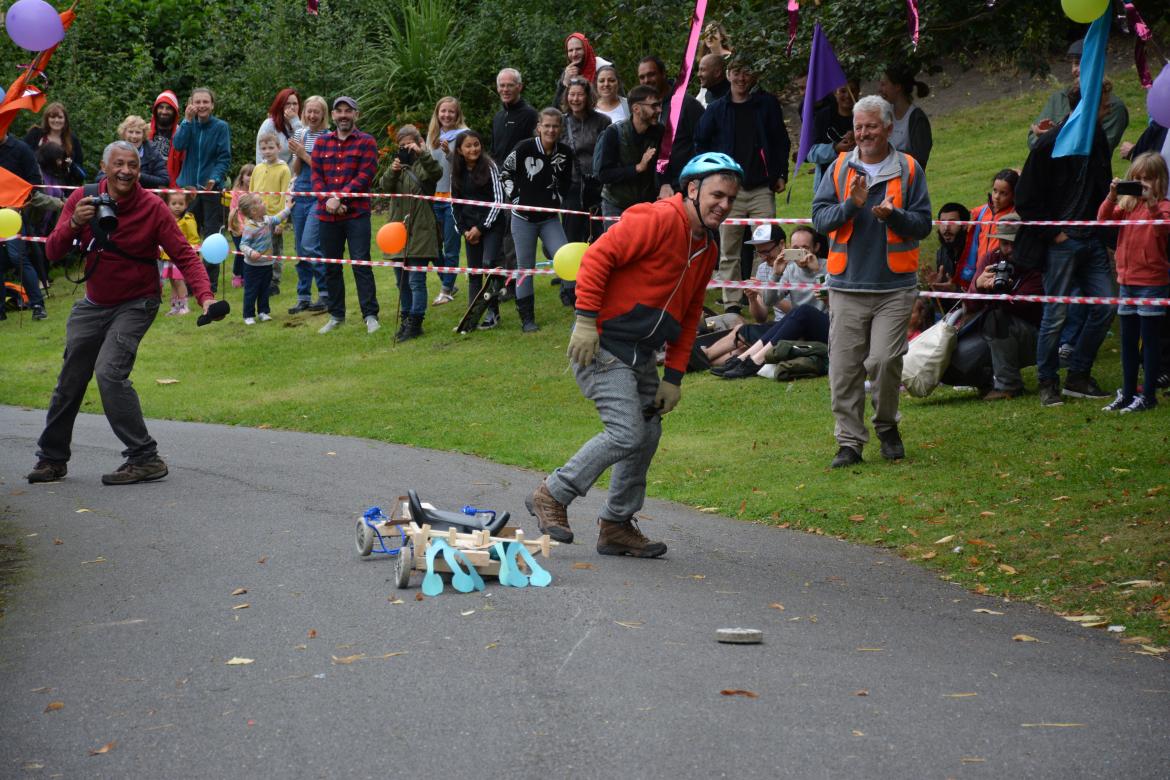 Local chap taking his 4th or 5th tumble. If there was an award for perseverance, this guy would definitely be first on the leaders board. Top marks for providing some of the funniest crashes of the day. Let's hope he makes it into work Monday morning.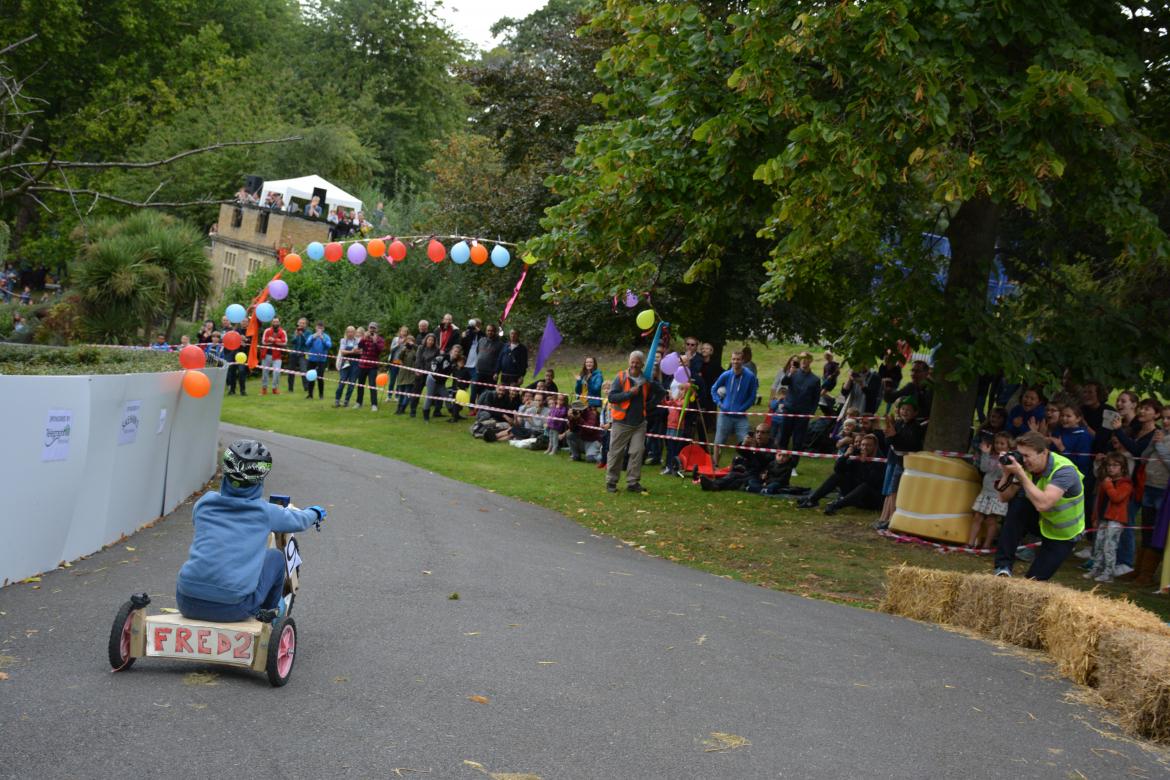 Local boy wonder completing 3 very successful and speedy heats. Our camera could hardly keep up with this little speedster.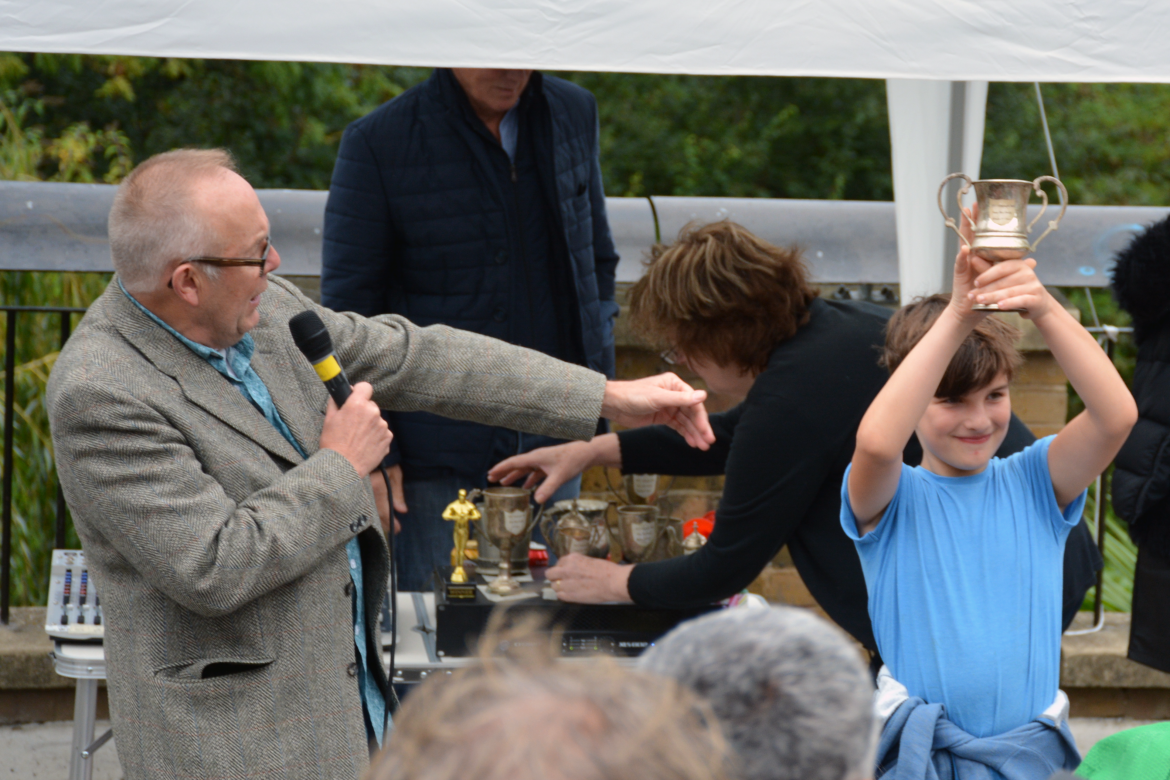 Far too many awards to list. The trophy for the fastest Soapbox went to new local Hero Freddy who notched up an impressive sub 33 seconds to complete the course. This young driver takes the title and shows the oldies exactly how to ride the Telegraph Hill Soapbox Derby 2017.
An incredible day out for the whole community.
Well done Telegraph Hill, you managed to capture the true classic feel of this historic sporting event. We can't wait until next year!