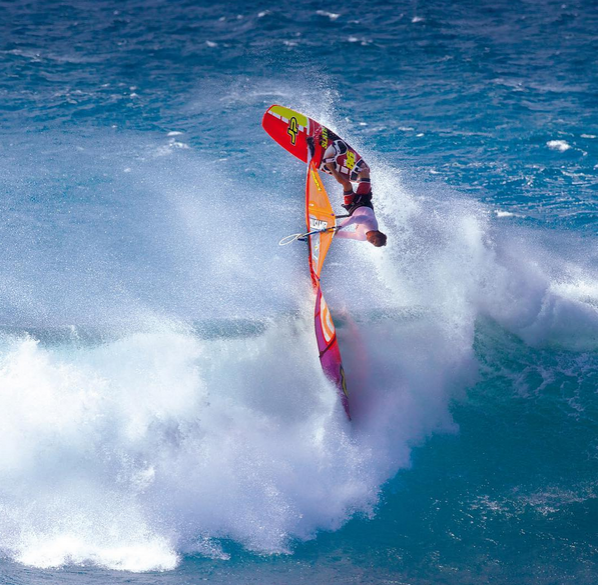 The UK Windsurfing superstar Robby Swift gives us a sneaky peak into his past, present and future life, on and off the water in this Adrenalin Hub exclusive.
You're such an inspiration and an amazing ambassador for UK Windsurfing - How did you get into Windsurfing and where did you learn?
I was introduced to windsurfing at the age of 3 by my dad (fanatical windsurfer). He made a special tiny sail and boom for me and cut down the top piece of a mast to be able to rig it.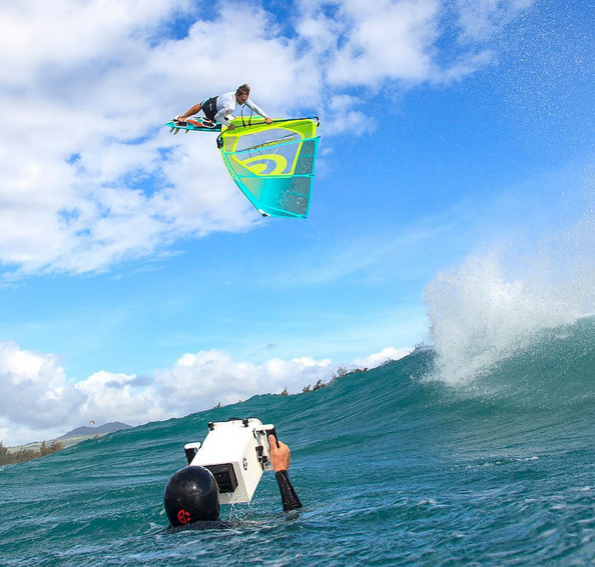 Some solid sailing so far this year, we loved watching you advance through the heats in the Gran Canaria PWA tour. What trick do you most enjoy pulling off?
I like to try to sail my heats in as calm and controlled fashion as possible. I have a tendency to stress out and get out of rhythm with the ocean, sailing in and out like a headless chicken, so that is something I have been working on over the winter. I have a plan to do a double forward, a 1 hand 1 foot back loop and 2 wave rides with backside and frontside 360s of some sort on them during the 12 minute heats and I was able to do that in most of my heats in Pozo, so I was happy with that. I would really like to be able to do a pushloop forward instead of the 1 hand 1 foot back loop but I need a decent ramp for that and there were none in my heats in Pozo. I need to work on doing them off smaller ramps I guess as Philip and Ricardo were doing them!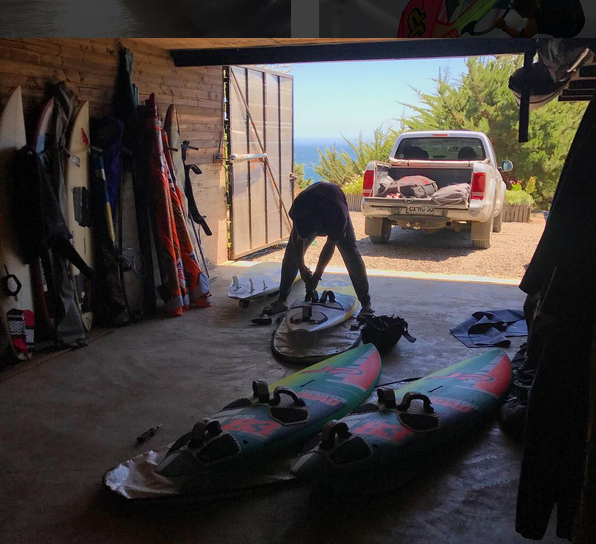 What's your favourite UK Windsurfing spot and why?
I had some amazing sessions all around Brandon Bay in Ireland, also all around Gwithian in Cornwall and I have to say that I love West Wittering on it's day and Hove when the conditions are good, (they are my closest spots to home!). I used to sail on the Isle of Sheppy a lot but there aren't many waves there nowadays - I just try to find the best waves possible.
What is your most cherished moment in your Windsurfing career so far?
I have been so lucky that I have so many good memories. I have great competition memories, winning the PWA in Fuerte in 2003 was obviously my best memory in competition but I have lots of individual heat wins against hard opponents and 2nd and 3rd places that I remember well and cherish. Really though, the best memories are from the best sessions I have had around the world. Some epic days at Lanes on Maui when the wind comes from the opposite direction to normal, lots of great days at Ho'okipa and Jaws. Some insane sessions in Chile with just a couple of my friends out. I keep having more and more fun as I get older, so the list keeps growing!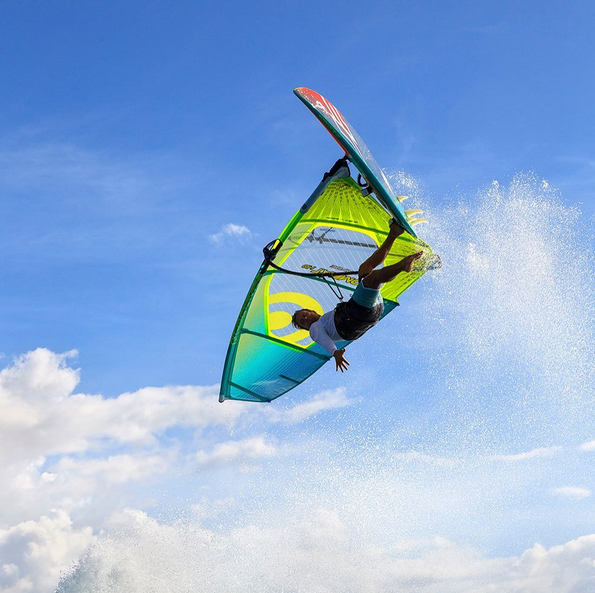 We love a good Windsurf movie, especially the Robby Naish classic "RIP" (great soundtrack too) - we're guessing you may have watched this a fair few times growing up ;) - Do you have a "go to" movie to get you fired up for a big session?
Funny that you ask that because I find it great to watch old videos to fire myself up for contests. I have so many of them but my favorites are definitely the Polakow movies, RIP and the Fiji PWA event video.
We know you're not that old but still - you must have seen so much change during your career with regards to Windsurfing equipment and rigs. We're fascinated to see some of the really vintage gear the pioneers were using back in the 80s. You probably remember some of your Dad's old gear too. So what one part of your current rig would you take with you if you had to go back in time?
That is a great question. I really love being involved with the gear development and it might not seem that it changes that fast but if you go back 5 years or so, I would almost not want to go wave sailing on the gear I was using then compared to the stuff I have now. We make small changes from year to year and in the end, the combination of everything makes it feel so good on the water. I would have to say though, that the magic JP 83L Radical Quad would be the board I would take with me. I use that board in every single kind of conditions and absolutely love it. From flat Gran Canaria on 3.7 to 20 foot Jaws you can use that board and it will work great.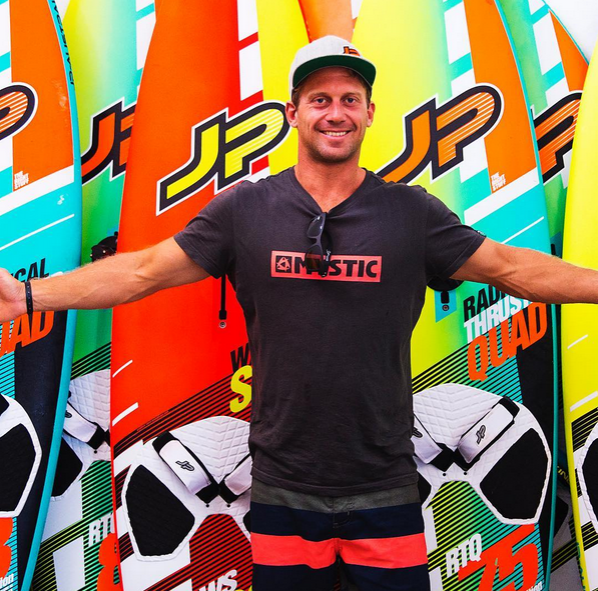 Who's your tip for the UK's next up and coming star to watch?
Well Adam Lewis is pretty much up there already so I guess you can't call him a new tip but he is a really solid sailor in all aspects, especially on Port Tack (which is basically the whole PWA tour) so he will be one to watch for a long time. Finn Mellon sails really well and is less well known than Adam but he has been putting in his time coming to the Canaries every year and has been improving massively. I think he will be someone to watch.
Is there anything else you're really aiming for in your Windsurfing career?
Well the obvious world title. I think it will be hard if the tour stays like this. I love the events we have, don't get me wrong, but it's a bit unfair to have basically 2 port tack cross onshore events deciding who is the best windsurfer in the world every year. I put in my time training for those events but those conditions are pretty much the exact opposite of what I usually sail in so it's definitely a struggle to try to keep up with the best guys in the world who live right there. Even so, I'm going to keep pushing and trying to improve on my sailing in those places and I hope to at least get a few more overall podium finishes over the next 5-10 years (as long as my sponsors and my wife can keep on putting up with me competing for that long haha) :)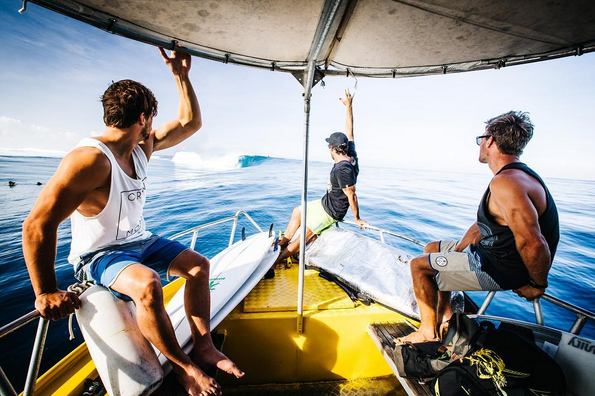 Have you had a go at foiling and if so what did you make of it?
I haven't yet, but it looks awesome. Everyone seems to love it so I will get on it soon!
We know you started Windsurfing at quite an early age, have you got a kiddie rig lined up for your little ones yet?
Not yet but I know where there are lots of them at the NeilPryde loft :) So far I just take Rocco surfing with me on the soft top. He loves it and wants to go every day so that's a good sign!! He watches windsurfing videos with me and always asks to see them so that's a good sign too!
Who would you out as the "Naughty Party Animal" on the World Tour circuit?
Haha, that would be telling wouldn't it :) The guys are all much more disciplined and serious now. In years gone by the tour was kind of a fun party circuit alongside the windsurfing but now everyone eats well, doesn't drink much and goes to bed early (during the contests anyway). The level of sailing is so high that you have to be on it to do well now!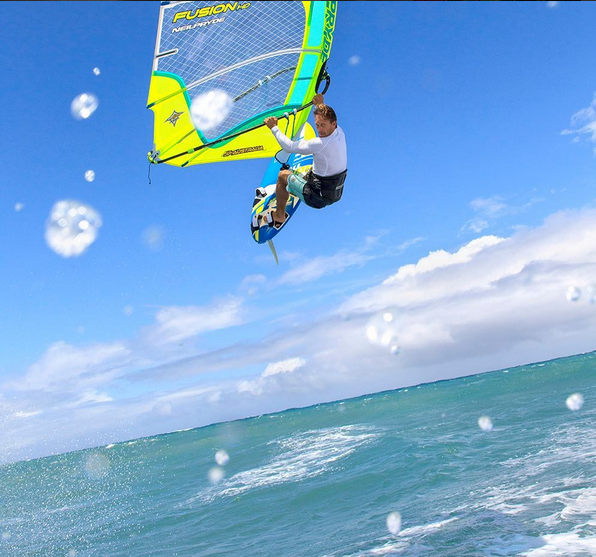 You lead such an inspirational lifestyle. Where do you see yourself in the Windsurfing industry once you retire from competing? Swift Sails has a nice ring to it lol ;)
Haha, yes, that would be interesting but I'm not really going to go down that route. I love developing the gear with NeilPryde and JP and I have a good relationship with them. I like editing the videos for them and making cool clips for people to watch and be inspired by so I hope I can just carry on doing that. I also love competing and it gives me the drive to keep pushing myself, so I hope I can continue to compete well into my 40s :) (I'm 33 by the way!)
Thanks for the interview Robby, we'll be following your every move and cheering you on the PWA Windsurfing World Tour.
See you on the water!