With multiple top level wins and respected places under her belt (or harness should we say), it's no surprise that the World is taking note of this young, humble, Danish Wonder Woman.
Age: 20
Sponsors: Cabrinha kites, Lindberg Eyewear, NP Surf and Roxy Denmark.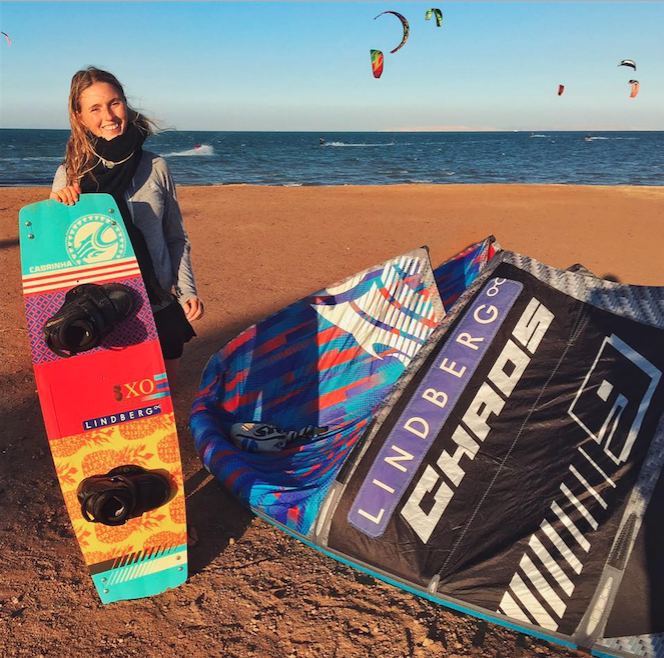 Where are you currently based: I am from Aarhus Denmark, and are now living in an apartment in the capital Copenhagen. Here there are some very good kitesurfing spots, and a cable park for the wind-less days. Denmark is very unique because you can drive almost everywhere within a few hours.
What inspired you to take up kitesurfing and how old were you? When I was 10 my dad started kitesurfing, and for the very first moment i knew that kitesurfing was a sport for me. I have always had a secrets love for action and adrenaline. Unfortunately i was told i was way to small and it was to dangerous. Instead my dad brought me a trainer-kite (a small kite, where you just fly it on the beach). I would spend hours at the beach flying that little kite, trying to be prepare for the day my dad would take me to the water. When I was around 12, I finally got my very own kite and the learning and training began. I am so happy to have had two loving and trusting parents that would allow me to follow my dreams, and teach me all about following the heart.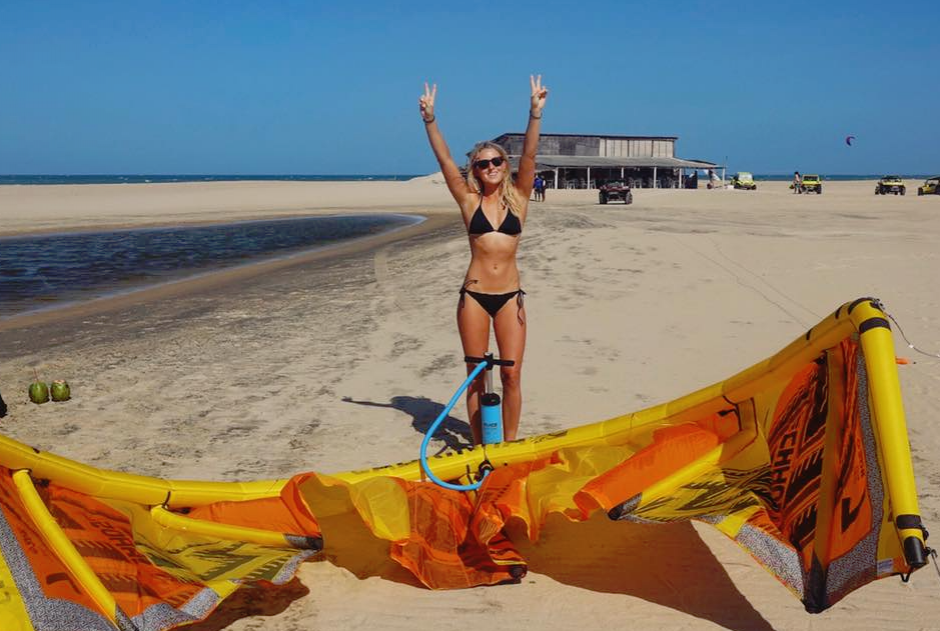 Why are you so passionate about kitesurfing?
What I really love about kitesurfing is the feeling I get when I am on the water. Being independent and so close to the nature with the waves and wind. But also the ability to push myself too explore new boundaries of myself and my level. When i am running on the adrenalin-kick kitesurfing gives me… nothing can beat me or break me down. I feel so free and like I can do anything in my dreams.
3 words you believe describe you:
Smiling, thankful and kiteboarder.
What part of your lifestyle do you love the most?
Being able to travel and explore the world, while I am training and traveling for competitions.
A phrase or motto you live by:
Everything happens for a reason.
Always being thankful for what I have, while working for what i want.
Not to forget WHY I love my sport, and why is makes me so happy.
If you had to live on a desert Island with only 3 things what would they be?
My family haha, coconut and sunscreen.
Other than yourself of course ;) , who's your tip for the next top female Kitesurfer?
This youngest on the danish kite-scene called Sofie Gøhler. She has decline, talent and the right attitude to make it very far in the kiteboarding world.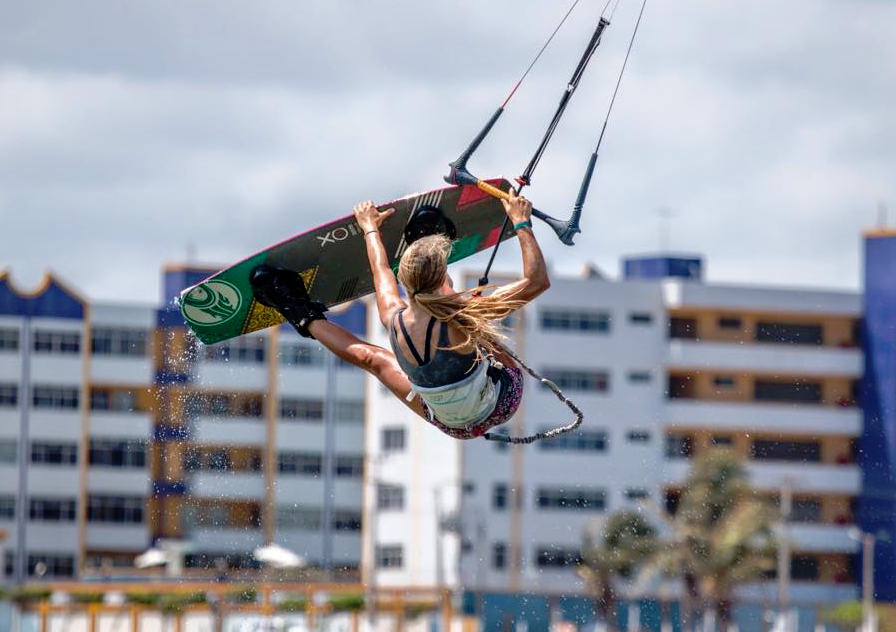 What would you differently do if you had the chance to do it all over again?
Reliving all my beautiful memories from competitions, travels and my kitesurfing career.
Where do you see yourself in 5 years' time?
Living a happy life with joy by a windy beach somewhere around the world, while still be competing on the world tour pushing the women kiteboarding scene and inspiring our next generations to go after their dreams.
What can you recommend to people who are interested in trying the sport out?
If you are a watersport person or adrenalin junkie you are gonna love the sport. Go to the beach and look for the local kitesurfing school. Most kite schools have certificated a good instructors that will teach you all the important elements of the sport. They will make sure you will have a safe and ABSOULTE Amazing experience Try it out before your invest in your own equipment.
Finish this sentence:
I've always wanted to… inspire the next generation and spread happiness around med.. and also be a good human.
Thanks so much for your time Theresa, we wish you the very best for the 2017 season and look forward to following you on your journey to achieving more of your goals.
Be sure to check out Therese Taabbel's every move on her Instagram and Facebook page.