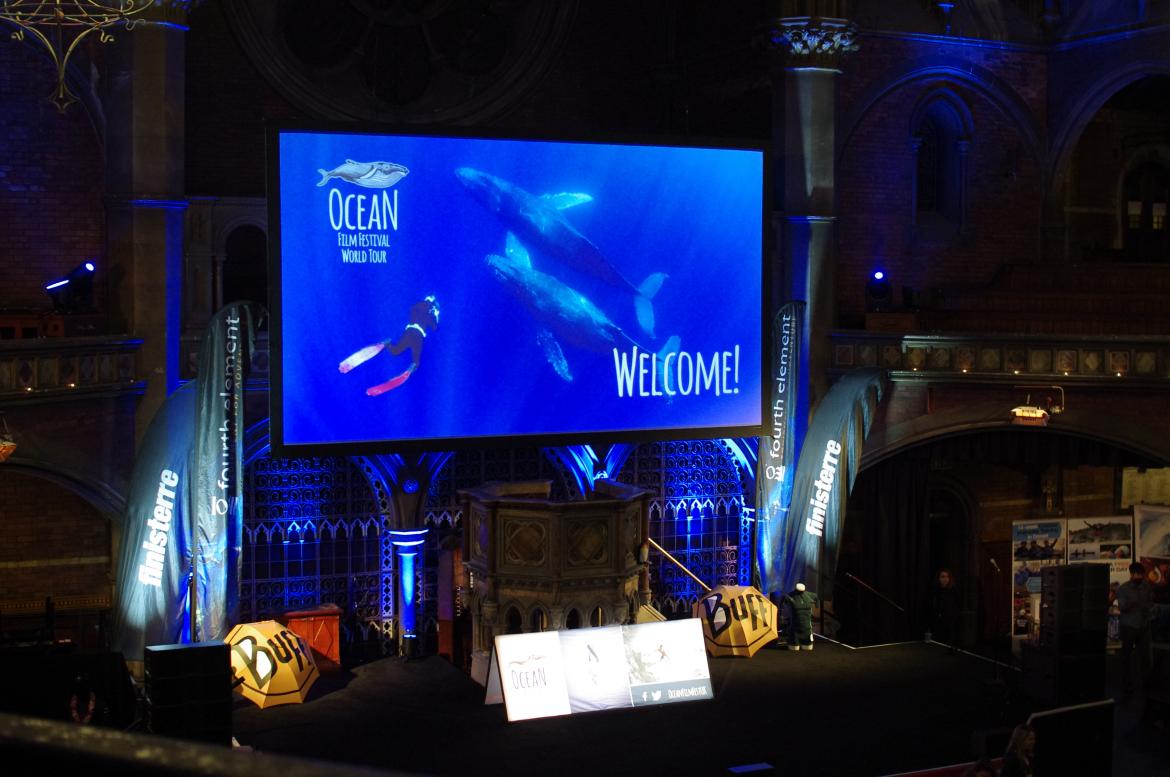 The Ocean Film festival never fails to deliver films that open the door to the wonders of the Ocean. You're guaranteed to leave with a taste of enlightenment as well as admiration.
Where will this new inspiration take you?
The following films made this year's finals:
India's First Surfer Girl
Ishita Malaviya defies all stereotypes and becomes India's first every female professional surfer. An interesting and fun short video, however, we think there were a lot of missed opportunities with the regards to the location shots.
AH Rating:6/10
Gold of Bengal
Frenchman Corentin de Chatelperron sets sail on a self-sufficient voyage through the islands of Indonesia. His boat was the product of 3 years' worth of research where the hull was crafted entirely from sustainable fibres as an alternative to fibreglass. His aim was to achieve absolute freedom with help from his 2 hens and a small inbuilt greenhouse.
An abundance of raw spectacular footage, a bit of a shame that the subtitles were so detailed. It was a shame to take the eye away from all of the stunning footage. An intimate journey, weathering storms, losing friends, loneliness and multiple failure but with perseverance comes success. AH Rating: 8/10
The Accord
A group of local Surfers brace the Icelandic elements to share their unique experience of growing up and surfing these conditions.
The harsh environment often sees them having to contend with the North Atlantic Wind which is cleverly played out as a drunkard in a pub. The film had a very modern feel from beginning to end, short snappy bursts of footage blended with some of Icelands finest backdrops with a soundtrack to compete with the Guinness advert.
AH Rating: 9/10
One Voice
This beautiful entry draws focus on the North Pacific Humpback Whales' battle for survival. The 1970s brought this animal to the brink of extinction with only 500 left in Pacific. There's an unbelievable sense of achievement in this film when we hear that recent records report that there are over 25000 now populating the Oceans.
AH Rating: 7/10
Ocean Stories: The Halls
Howard and Michelle Hall take us on their life journey. They share their pursuit of finding that perfect shot for their IMAX films. Having spent over four decades filming unique marine subjects, Howard invites us into his world on a visual adventure with rare footage of some of his most valued underwaters shots. This film is a compilation of Howard and Michelle's greatest underwater achievements where their main aim is to create greater understanding of how precious our Oceans are for the overall health and future of our planet.
AH Rating: 8/10
Kayaking the Aleutians
We join 2 British explorers, Justine Curgenven and Sarah Outen on one of the greatest unconquered sea expeditions in the world. Their aim, to paddle 2500 km covering the length of the remote and stormy Aleutian Islands.
The highlight for us here was infact their unbelievable achievement. The challenges they faced on their journey were captured extraordinarily well. It was hugely entertaining to see a naked Sarah trying to ward off a local bear during her bath in a local salmon stream. Overall a fantastically well documented adventure, however, we think it could have benefited from being a little shorter.
AH Rating: 7/10
So now we've wet your appetite, why not let us inspire you to plan your next water adventure here today.