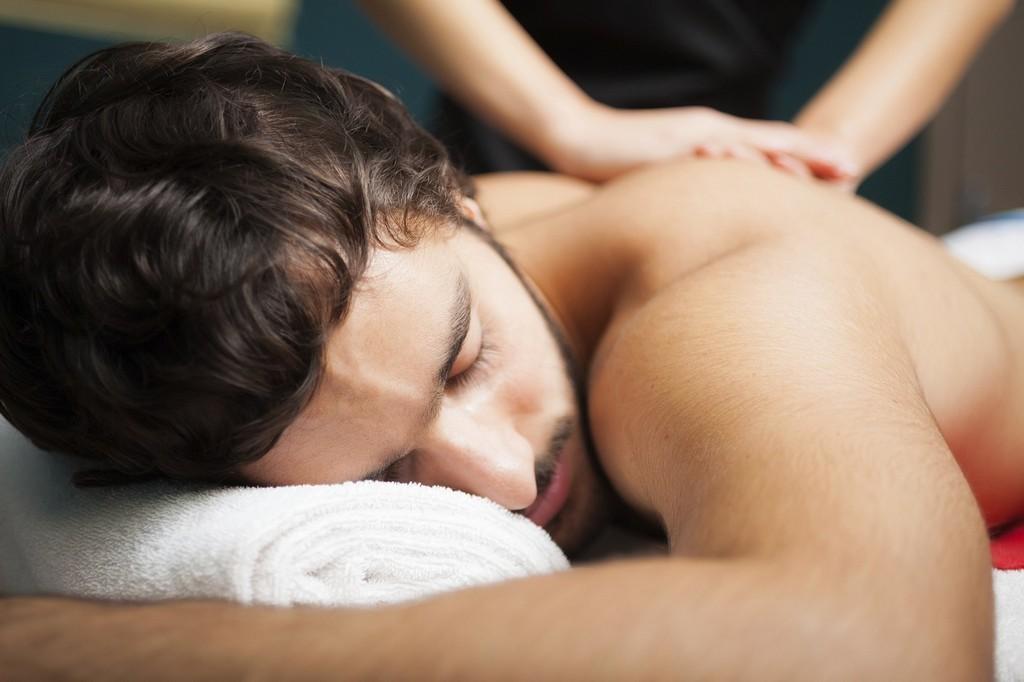 Massages for men have been around since the ancient times. And like the gladiators before them, modern man is embracing the specially tailored massages and treatments now available country wide. From prestige hi-end hotels to seedy little joints oozing with harmonic charm, (and we don't mean the ones in SoHo). So enjoy our list of recommendations - they will certainly leave your eyebrow twitching at the thought of your next deeply detoxifying and blissful release.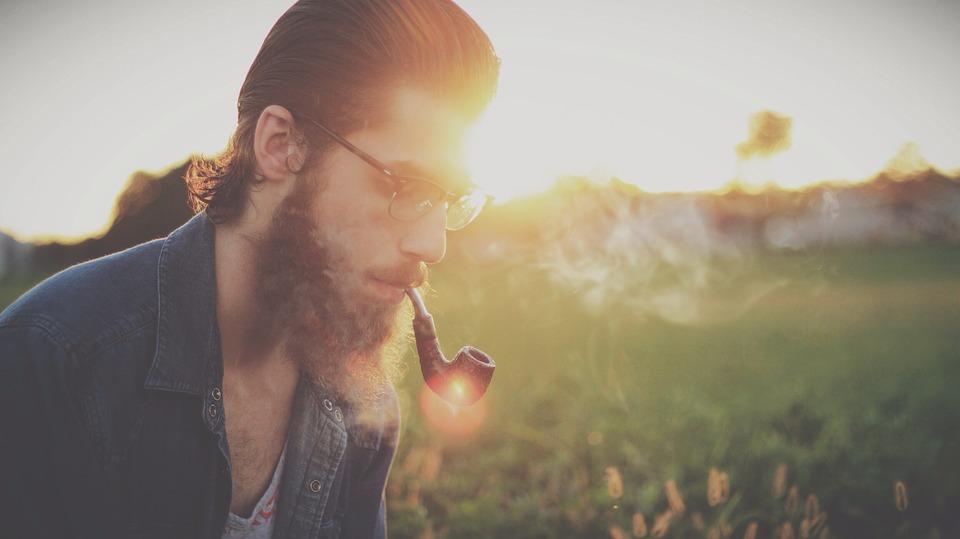 Although massages for men have always been around, it's exciting to see the numerous treatments now available for male targeted facials. They should definitely not be seen as feminine- and with a pretty saturated market at the moment it's worth checking in for an age defying contour lift- get your perfect perky little face glowing before that friends Wedding or a big event.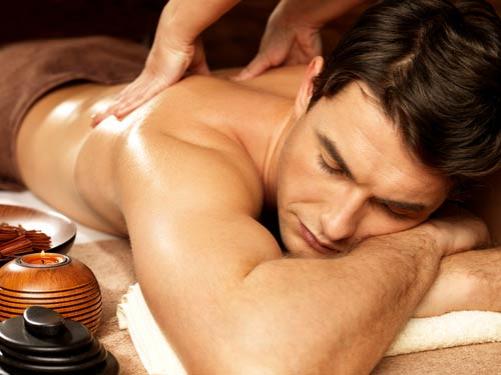 Living a balanced life is absolutely key to long term health and happiness. Whether it's juggling work around children, socialising, keeping on top of house work or simply hobby mad, the ability to allow your body to recover is important as is cleansing your mind. So let us take you on a blissful journey through just some massages for men now available for escaping the madness of this modern world.
It takes a real man to step back, down tools and fully unwind with a good old fashioned massage.
PURE PLEASURE IN THE POOL
Akasha Spa, is the genius calming oasis of light Spa located in the Hotel Café Royal, Piccadilly. It's earthy marble tones pave a cosy setting of hide outs spread around it's centre pool.
Watsu is the aquatic therapy on offer and takes place in a private pool. You body will be paired with custom floats in preparation for their shiatsu and craniotomy-sacral therapies. Once in the pool the uniquely choreographed sequence of lifting, stretching, massaging, rubbing and gliding will satisfy you your whole body and take you to a unique harmony like no other.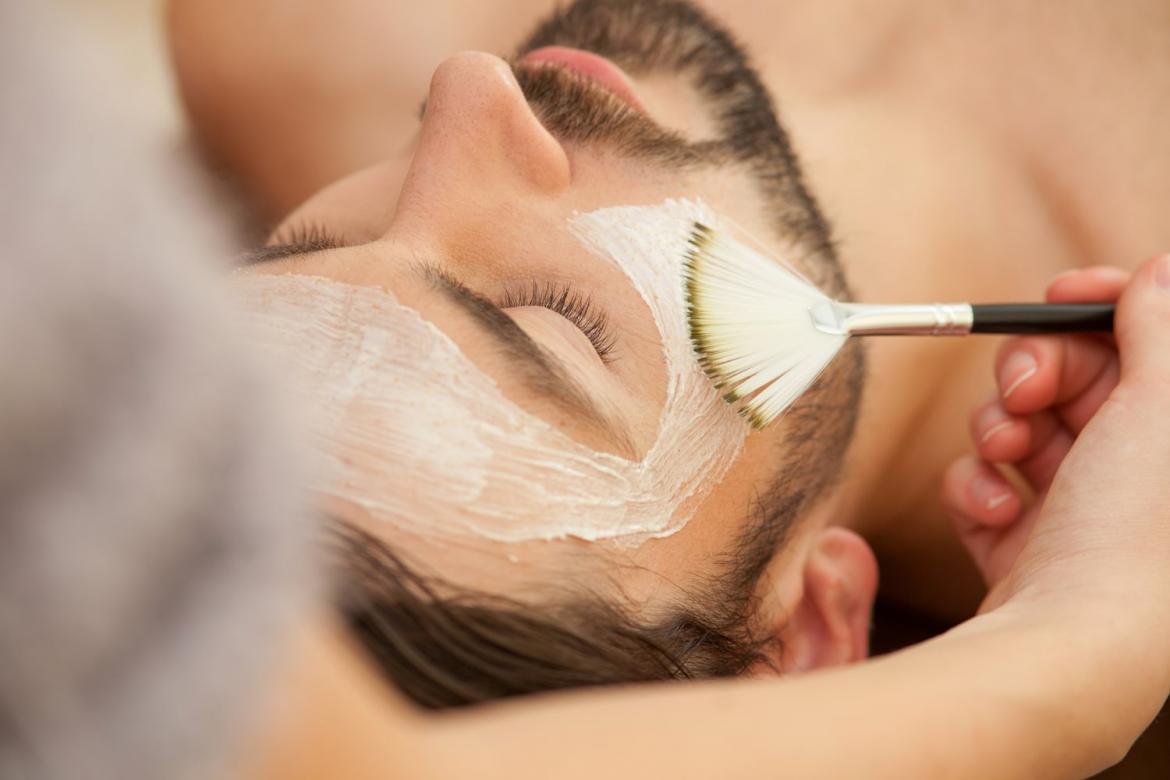 THE FOUR SEASONS SPA
The Four Seasons Spa on Park Lane boasts a wide range of male-tailored treatments and packages, ranging from hand grooming sessions to full-body fitness massages. Treatment times start from 25 minutes, perfect for a lunch-break treat. We suggest the "Black Diamond Facial", a cleansing treatment tailored for the tougher male skin.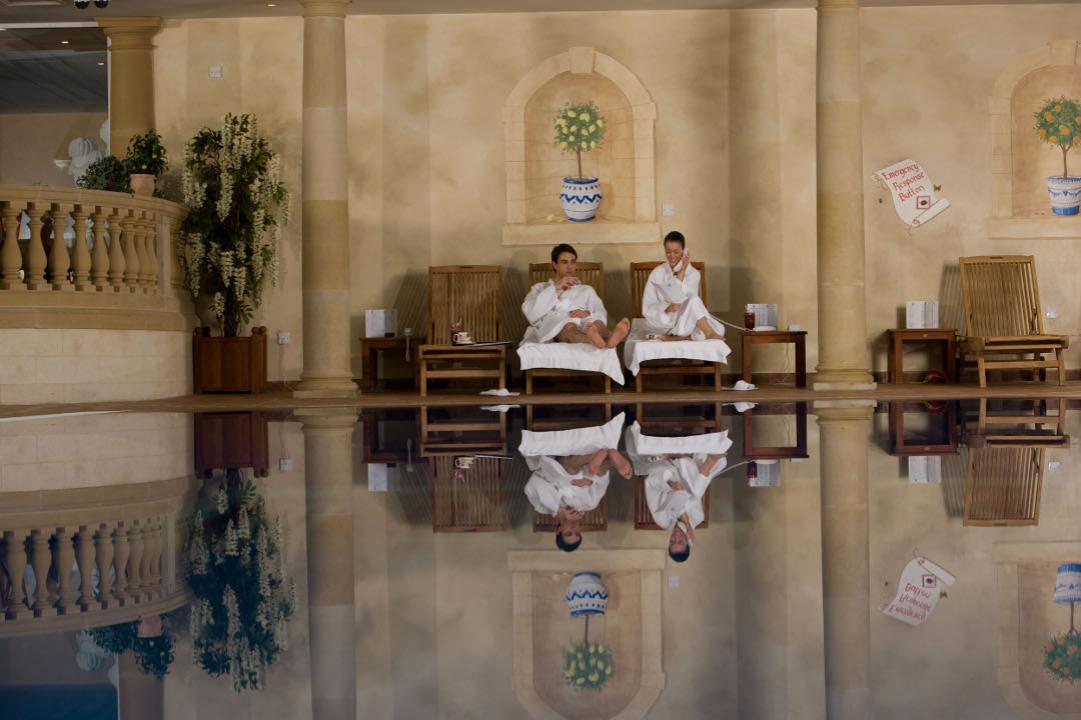 ESPA LIFE AT THE CORINTHIA
The Espa Life Spa is situated in the astonishingly lavish Corinthia Hotel. The lustrous layer of monochrome perfection oozes qualities accustom only to billionaire oil tycoons! This sumptuous sanctuary is the breathtaking spa experience your man truly deserves. Escape the world while exploring the many male dedicated treatments and therapy's. Massages for men- ESPA have a tailored selection along with a vast array of treatment plans dedicated to fit the needs of our modern day heros.
Facilities:

. Vitality pool

. Feature showers
. Marble heated lounges
. Relaxation bays
. Steam room
. Ice fountain
. Amphitheatre sauna
Recommended: The Signature Back, Face and Scalp combo! A deep tissue back massage will flush out the tension and get you in the mood for your cleansing face treatment. Your experience ends on a perfect blissful note - a deeply satisfying head massage that will leave you feeling completely rested, reset and your best self again.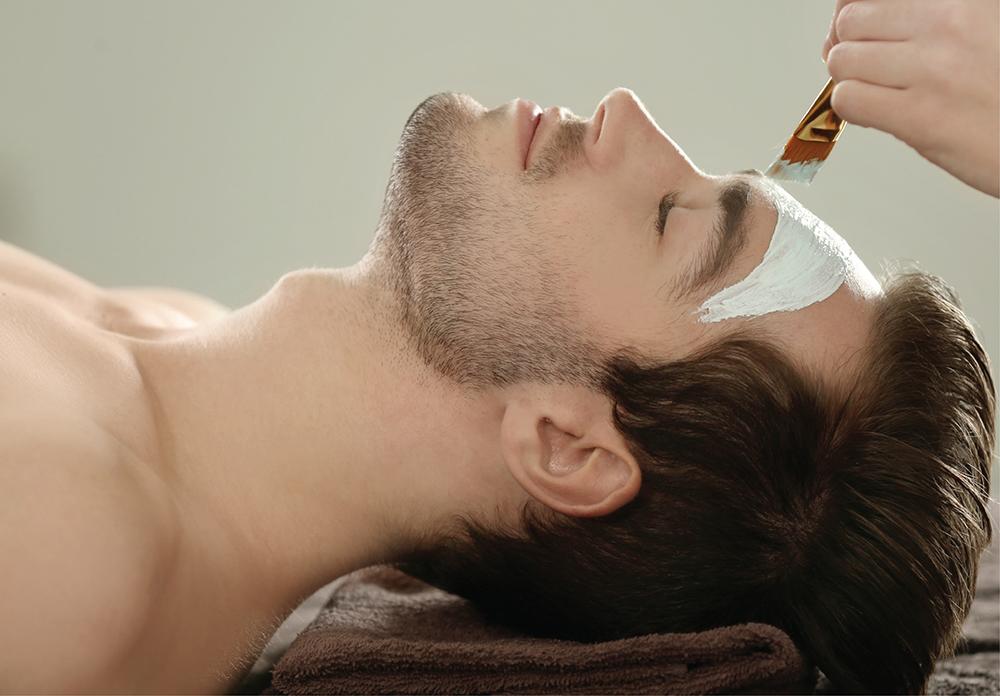 NEVILLE HAIR AND BEAUTY AT BULGARI SPA
Why the Bulgari Spa for massages for men?
Easy- they've just released a full spa menu dedicated to men! The grooming area is fully equipped with barbers chair, treatments dedicated to male skin, ESPA products and grooming accessories designed by Edwin Jager. Of course you can't overlook Bvlgari's own rage of premium goodies and hair styling by American Crew. If you're looking for a unique entry level experience then the Gentleman's Signature Experience is the one. Get this- after a session with the barber, you'll receive a traditional wet shave followed by some top tips, slash maintenance for your new doo and how to care for your scalp.
Once you're looking like a king, they'll whisk you away to the Hotels Edward Sahakian cigar shop and puffing lounge where you'll select one of their vintage exquisite cigars to accompany a drink from the adjoining bar. There's no doubt about it- Bvlgari have set the bar high here. This is the perfect experience for the super-stressed male professional looking for an unparalleled male spa experience without the lemongrass and disposable thong.
Priced at £220, (cigar depending)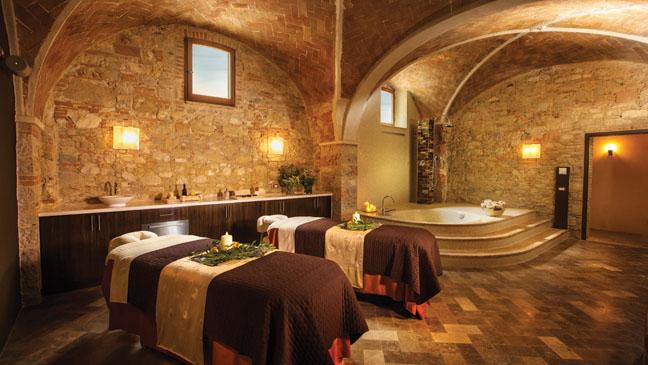 THE NED
The Ned have many massages for men covered! Their portfolio consists of 3 hi-end Warrior-style, male dedicated healing and relaxing spa experiences. From a basic snip to the "Ultimate Parlour", The Ned has an extensive menu of luxurious treatments for men. Using their own range of grooming products alongside traditional techniques the "Ultimate Parlour" has everything the tired executive can ever want.
Ultimate Parlour
. 60 minute Cowshed Moody Massage.
. 50 minute Fire and Ice LED by iS Clinic.
. 60 minute Ultimate Cowshed Manicure.
. 75 minute Ultimate Cowshed Pedicure.
. Robe, towel and slippers provided and full use of the spa facilities.
The Urban Warrior Escape spa day
. 90 minute De Mamiel Urban Warrior Facial
. 60 minute Cowshed Pedicure
. Robe, towel and slippers
. Full use of the spa facilities
Ned's Day
. 60 minute deep tissue massage
. 40 minute men's detox facial by iS Clinical
. 30 minute men's manicure
. 30 minute men's pedicure
. Robe, towel and slipper
. Full use of the spa facilities
How on earth are you going to choose one of these packages?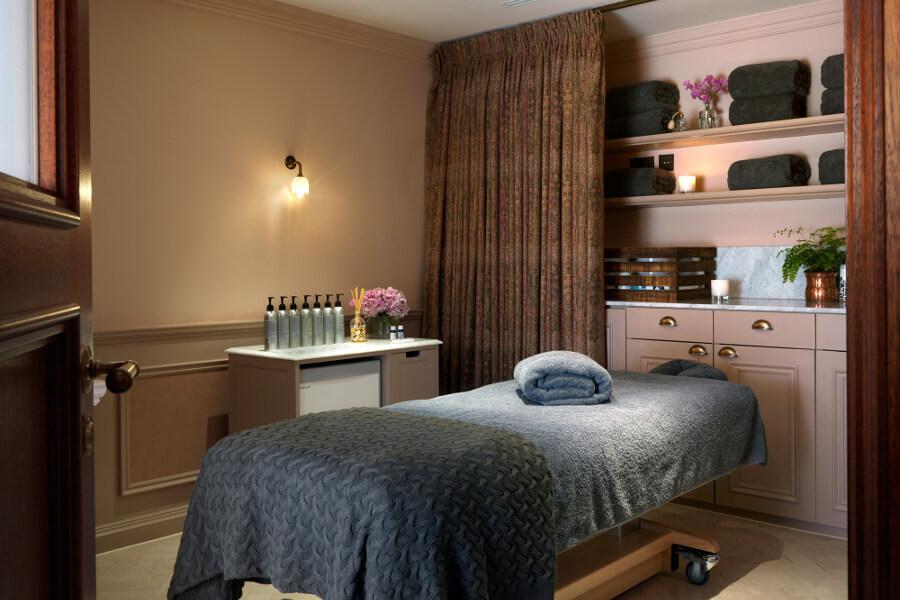 TRUEFITT AND HILL
While we're on the subject, Truefitt and Hill have an astonishing array of professional male treatments and experiences. Clocking up an impressive 212 years on the grooming scene, Truefitt and Hill immerse you in a refined masculine experience fit for a king. Holding the accolade for the oldest barbershop in the world, Truefitt and Hill is an authentic and traditional experience every man will thoroughly enjoy. Arrive a boy and depart a fully fledged Gentlemen.
So where to start.. their beard tickling menu of scalp massages, cut-throat wet shaves and grooming experiences are served in many packages.
We thoroughly recommend their; Haircut, Shampoo & Traditional Hot Towel Wet Shave. A truly unforgettable experience lead by one of Truefitt's master barbers.
All this masculinity for only £90.