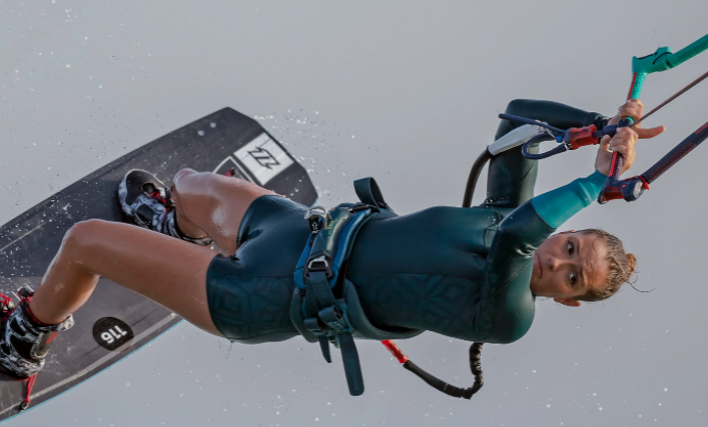 There are very few people in this world that can compete at a very high level in more than one sport discipline... Imagine how busy you'd be... Incredible, but yes, these superhumans do exist... Meet the all-inspiring, Spanish champion & ambassador of Fuerteventura herself - This is Julia Castro or "Fuertejulia!"
Hey Guys!
Age? I am 23! Born in 1994.

Sponsors? NORTH KITEBOARDING, ION, ORGANICUP, LAVANDERIA CARDON, FUERTEVENTURA, PLAYAS DE JANDIA.
3 words you believe describe you? DOER, FIGHTER, SPORT
Do you have any nicknames? NOT REALLY :-) MY IG acount MAYBE? FUERTEJULIA?
Where do you go to find inspiration? To my friends, my family, athletes and artists.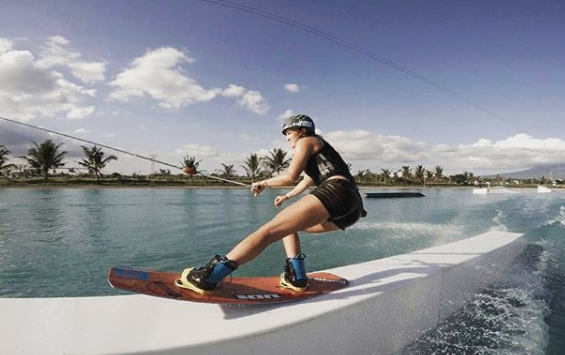 What part of your lifestyle do you love the most and why? Well, I love everything. I've dreamt of this life since I was a child and I got it. I love to be an athlete and survive with my way of life. Not having to go to an office 8 hours everyday might be the best thing and, also the possibility of choosing where you wanna work and when.

What's been your absolute happiest moment in your career so far? Jezz.. I have so many! My best moments never really were podiums or similar... It was the sessions... Those sunset sessions with perfect waves, those sessions where you haven't seen your friends for a while and you see them again, those sessions where everything just works out perfectly, sessions, sessions, sessions!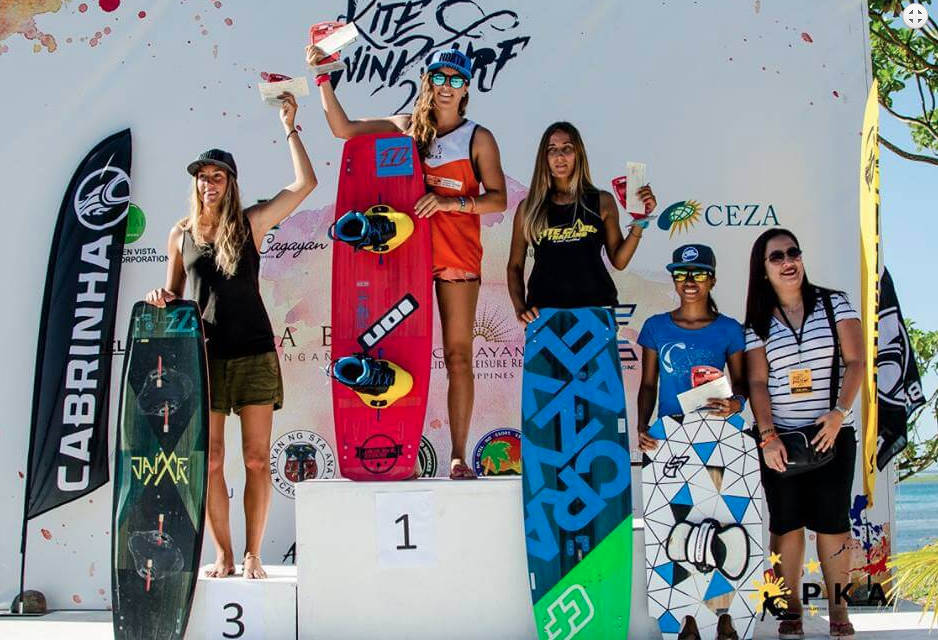 If you had to live on a desert island with 3 Kitesurfers who would they be and why? hahaha what a question!!! I guess it has to be pro kitesurfers...? I would say... Therese Taabel, Rita Arnaus and Alexandra Torres.
(Good choice.. as long as none of them snore...)

Can you see yourself in the industry forever or are there any other paths you would like to explore? Definitely yes! I am here to stay! I really like the development of gear, specially designed for girls... Also love the marketing part and organizing things in general. I would really like to be able to work for any of my brands in the future. Being able to keep your passion alive the longest time possible just sounds sooo perfect!

Ok - so if you had to choose 1 what would you do- Wake or Kite and why? OMG! I can't choose!!! I really like both sports, both of them have goof and bad things and that's why I love them. When I get tired of wakeboarding I can always go kiting and viceversa. I gotta say that, progression wise, wakeboarding makes things easier but, in terms of working hard borth are suuuuper hard.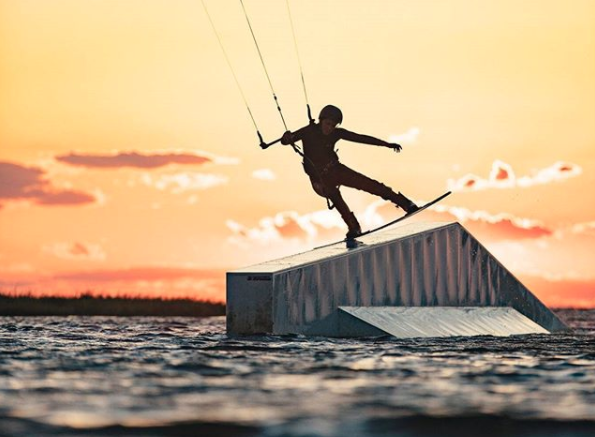 You have quite a wide range of talents and are quite the natural athlete. Do you believe in nature or nurture? He, thanks for mentioning it. I really like to be a 4x4 girl, I know I should focus a bit more on any of the sports I do but I caaaaaaan't ! I do believe in nature, we are born with some qualities... With a body type and muscle type BUT (there's always a but) I am a stroooong believer of nurture and hard work. I might have the capacity to learn things really fast with my body but, my body is shit, I have been injured quite a lot, I am not super strong or flexible... So I work f*cking hard to keep myself out of the injury zone and get better. Back in the days, before doing kiteboarding I was playing handball and I realized I was not the best but I wanted to be the best, I was an ok player, I was tall... So, what did I do? Train 2-3 hours a day, 1 hour with my team and the rest with the older players. Not quickly but, with the time I got the maximum scorer of the team. Same thing with any sport I did. So even If you might not be the most gifted, work for it!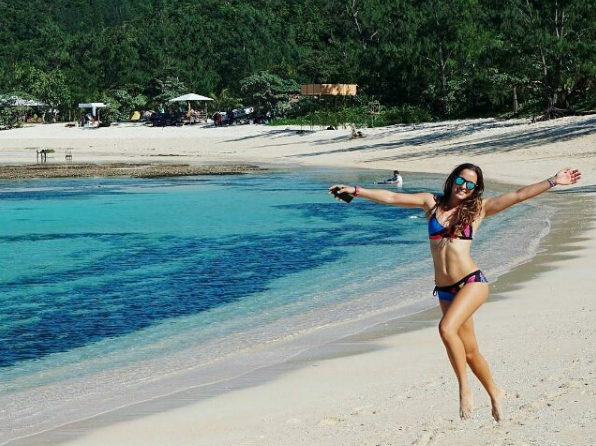 Well known for being a little hyperactive ;) .. how do you tame your excitement in your adult life? hahaha Am I? I guess I can't sit still... Adult... I find that word funny, I think we are never really adults, we just act like it. I think keeping a young attitude and spirit is super important, keeping your energy levels high and being happy... No taming here please! No one do it! It's a trap! (Of course, gotta be serious every now and then).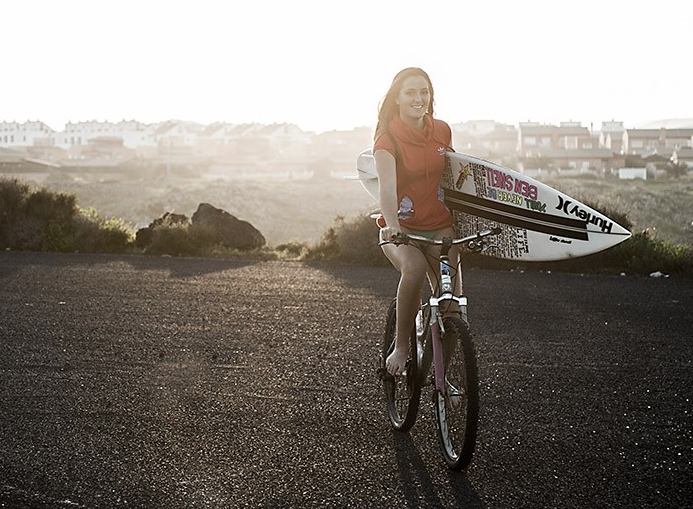 It's so impressive that you compete in both Wakeboarding AND Kitesurfing. How do you find the time to do both?
Well, thanks hehe :-) As I said before, I do realize that not spending 100% of my time in any of the sports makes me not be as good, but well. Lately I focused a bit more on the sliders part of kiteboarding so, this makes my training easier because I just need to go to a cable park. I miss freestyle a lot and I do it every now and then but now, when I go kiting and I don't have a slider park I go foiling, take a surfboard... And everynow and then I go for a freestyle session. In the whole year what I try to do is mix it up... Do a few weeks of wakeboarding, then go kiting and so on.
You've accomplished so much! How many more dreams do you have left to fulfil and what's your next step?
hahaha thank youuuuuuuuuu! It's funny! I don't have the feeling I accomplished so much... I want to do so many more things! I just have the feeling I just came back from my shoulder injury and I am slowly coming back to be me!! Fully me!! I definitely have trouble putting order in my head with what I wanna do first... I want to compete way more in 2019, in kiteboarding and wakeboarding. I wanna compete in some more disciplines in kiteboarding see how it goes... I want to start to do more progression kids camps... Some adventures here and there... So many plaaaaaaaaaaaans!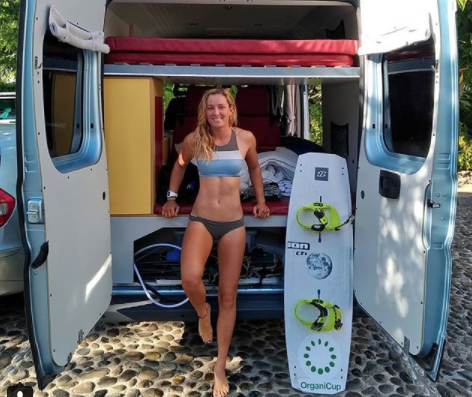 We adore Fuerteventure and regularly visit Sotavento! So come on .. What is the best restaurant on the Island?
Happy you like the island hehe. You know? Being born here you don't even realize how special and awesome this place is. I realised it after traveling the whole world. I came back home and thought, damn, this place is so freaking awesome!!!!!!! Gotta say Sotavento is not the best spot, super gusty :-P Best restaurant in the island... I LOVE "Secreto del Sur" in Corralejo... I also like "El Canela" in Lajares... Then If you want to try some typical food go to the south end of the island and get some fresh fish by the sea.

Finish this sentence:

I've always wanted to… Be world champion
Thanks a lot Chris and Adrenalin Hub for the interview, enjoyed it a lot! It's been a long time since I've had so many good questions! :-) See you guys in the water and don't forget to visit www.fuertejulia.com for more info :-)