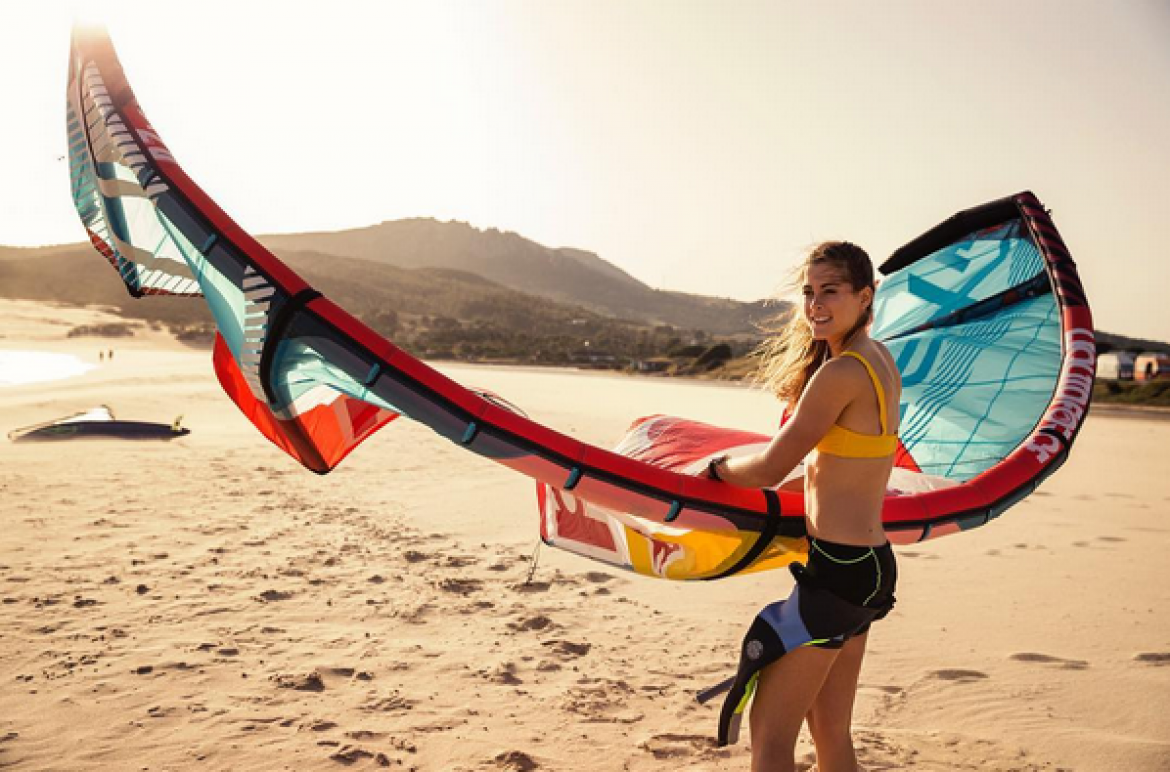 Inspirational female figures within extreme sports are helping to shape the world by reaching the absolute pinnacle of their disciplines. We've selected some of the most exciting and inspirational female athletes in the snowboarding, windsurfing and kitesurfing industries. This collection of Olympic gold medal winning, record setting, skinny-dipping, charity supporting, young, free-spirited women, are true prodigies of their time. Every radical move these women make is a step towards greater opportunities for the future generations of female atheletes.
Lena Erdil, Turkey, Pro-Windsurfer, PWA Slalom competitor, age 27
Turkish born, Sussex University graduate student Lena Edril sure is due credit when it comes to inspirational female extreme athletes. Although raised in Germany, it was during the summer holidays in Turkey where her Windsurfing journey would first begin. She followed her passion for the sport by competing in many races by the age of 15. Shortly after, she became Turkey's Junior Windsurfing Champion which led to her next adventure in Hawaii. Lena's dedication to the love of Windsurfing soon earnt her a spectacular win in the 2011 Aruba leg of the PWA Championship.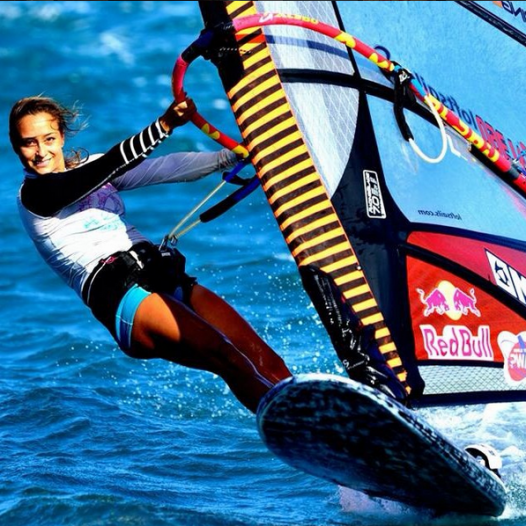 During 2012, she met up with 41- times world champion Bjorn Dunkerbeck to fulfill another one of her ambitions, to break the world record for the fastest woman. She recorded an incredible 45.74 knots of which fell 0.09 knots short of the fastest woman Zara Davis. Never the less, this was an achievement in its own right as she became Turkey's fastest female windsurfer. Determined to add this to her repertoire, Lena's determination led her to return to this project the following year. Unfortunately the conditions were nowhere near to where she needed them to be in order to have a realistic shot at the world record.
Despite her busy Windsurfing schedule, Lena's also been able to build a successful Windsurfing Center in Turkey. This has made the sport much more accessible for youngsters in the local community, proving there's more than just an athlete in this truly inspirational woman.
We're excited to follow her next steps as she aims to reach her ultimate goal to become the World Number 1.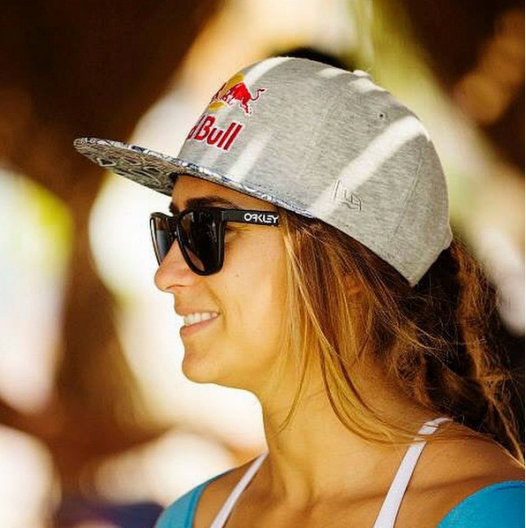 Rita Arnaus, Spain, Pro-Kitesurfer, WKL competitor, age 20
Professional kitesurfing, penguin loving, skateboard riding, Rita Arnaus comes from a very talented windsurfing background. Her parents competed at a professional level and were Spanish world champions for many years. From a very early age it become apparent that she had a natural ability on the water and at the age of 16, she handled her first kite. Her father was one of the first Kitesurfers in Spain, so it was no surprise that Rita wanted to add this exciting new dynamic sport to her skill-set and it would only take a few sessions for her to become totally hooked to this compelling sport.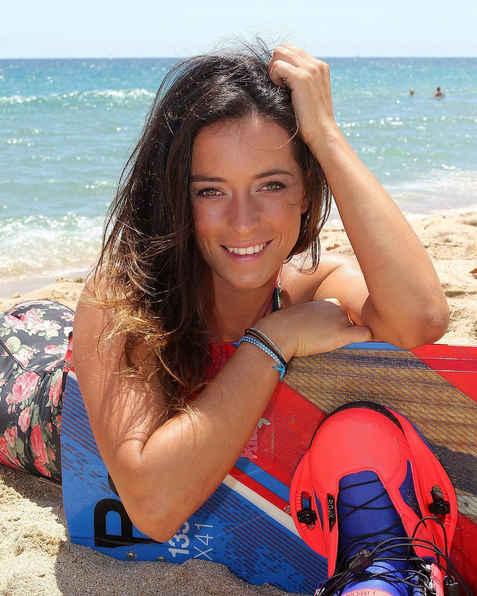 A natural in the Freestyle discipline, her mesmerizing style and natural interest in body control really pushed her progression in this area. It wasn't long before she advanced to competitor level, and in 2013 she achieved 4th place in the European Junior Kite Cup. At this point, Rita knew what path she wanted take. Her next challenge was to train and work hard enough to earn the money she needed to travel to the Caribbean where her kite travelling adventure would begin. Between 2013 and 2016, Rita landed numerous top positions alongside some of the world's most respected kitesurfers. Her highlights include 1st position in the Spanish Championship in 2015 and 2016
Rita really is an unstoppable force in the kite world. You can follow her many inspirational posts on Instagram or check in with her at her super slick website where you will be sure to keep up-to-date with her every move and progression. We're confident Rita's got the potential to reach the number 1 spot in the World tour within the next 5 years, so keep your ear to the ground. In the mean time treat your eyes to this incredible video featured on her site.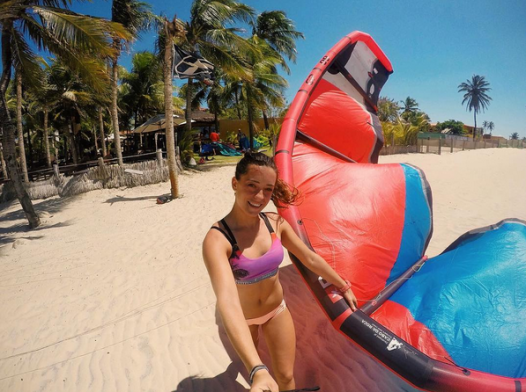 Jamie Anderson, USA, Snowboarder, Olympic Gold Medalist, age 26
This incredible female extreme athlete needs little introduction. Not only is she one of the world's most respected snowboarders, Jamie Anderson is one of the most successful riders in the history of the sport. Like most professional athletes, Jamie started Snowboarding at a very young age, influenced by close family, in this case her older sisters. It's endearing to think how much time she's spent on the snow in her younger days, with her closest by her side.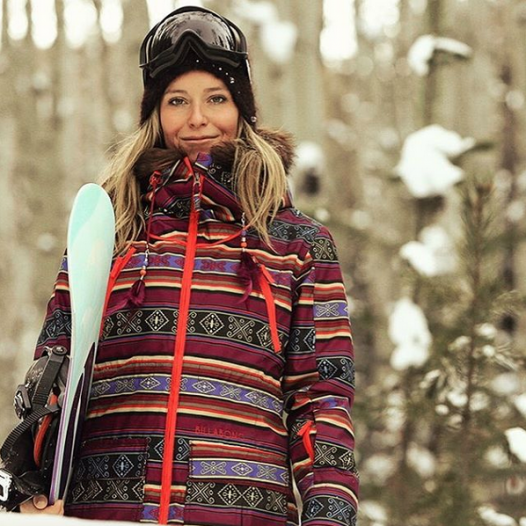 Who would have thought at that stage this would blossom into such a successful career. Her list of achievements and highlights over the past 10 years is absolutely phenomenal. The icing on the cake came with the introduction of the Slopestyle discipline in the 2014 Sochi Winter Olympics, Anderson made history by taking home the USA's first ever gold medal in this event.
It's not all about the powder for Jamie, check in with her Instagram page or website and you'll find a truly inspirational collection of pictures endorsing her beautiful earth loving spirit.
From mud baths to tree-kissing, impulsive skinny dipping and twisty legged headstands, Jamie will go to the end of the earth to find total life balance and spiritual completeness.
We're excited to follow her journey as she continues to support ski-school projects and inspire us all to look outside of our busy lives and give what we can back to our beautiful planet.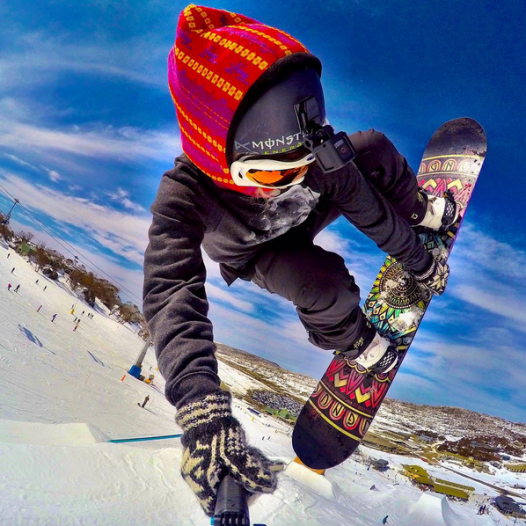 Alice Arutkin, France, Pro-Windsurfer and lifestyle ambassador, age 24
You can see how nature has really shaped this young athlete. From an early age she's been exposed to some of the most challenging wave conditions the North Atlantic sea has to offer. Arutkin fine-tuned her knowledge of the sea having spent much of her younger years with her father, messing around in the waves on surf and bodyboards. She began her professional Windsurfing career at the age of 16.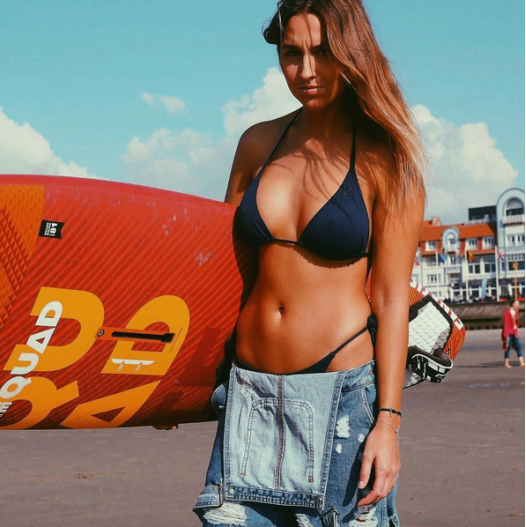 The young French rider brings an arsenal of attributes to the Windsurfing community. She rides hard through every move whilst retaining her mesmerising grace across the water. It's easy to spot her personal style from the beach and is a real joy to watch.
Her first memorable podium finish came in 2014 at Ho'Okipa Beach, Maui, at the PWA Wave tour. Alice's ambitious moves out classed many of the favorites that day and stunned onlookers, which ended with her in taking 3rd place overall.
Be sure to check into her personal blog where she opens the door even further, sharing travel, lifestyle and many more of her life-long passions.
It's easy to understand why this woman is so popular and makes our short list for inspirational women in this industry, especially in this physically demanding extreme sport.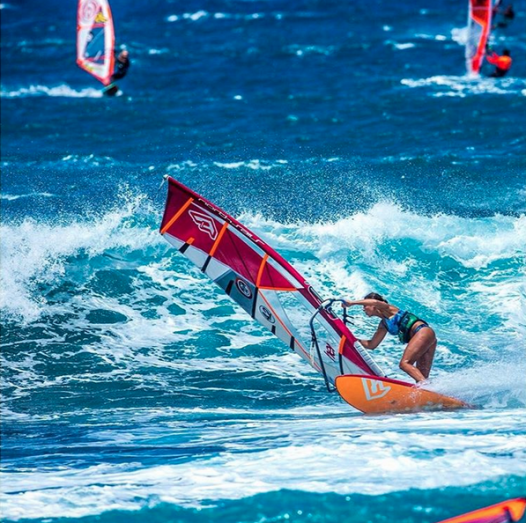 Gisela Pulido, Spain, 10-time Kiteboarding World Champion, age 23
There's no surprise to see Gisela Pulido in our selection. Gisela throws herself at anything! Like her father, she has a huge interest in most things extreme. You won't have to ask her twice to do something crazy like jump out of a plane. We can see exactly why Red Bull © were eager to add Pulido to their team riders.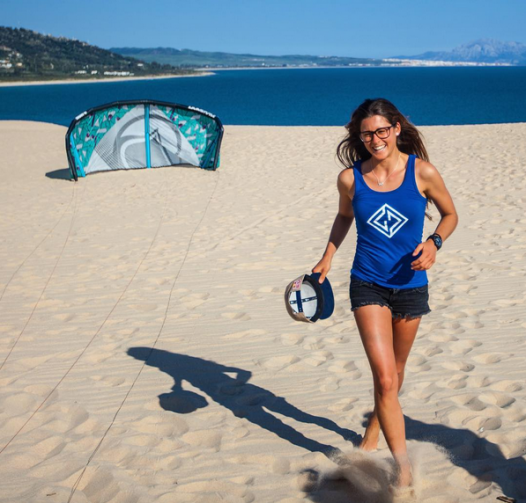 Gisela leaped into the history books when she became the youngest Kitesurfing champion in 2004.
Her yearly achievements since 2004 prove her unparalleled consistency as she went on to win a further nine times! From this she earns global respect and is without doubt seen as a wonder kid of her time.
We watch as her riding goes from strength to strength and wonder how on earth she has time to run a business.
Her successful kitesurfing school in the south of Spain and more recently Panama represents further exposure for the sport and has made kitesurfing more accessible to many young riders.
She truly is an inspiration to many people and is a huge role model inside and outside of the sport. We're genuinely excited to follow her next chapter in the Kitesurfing world.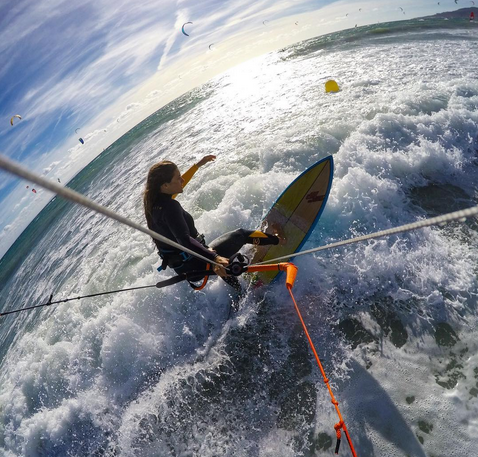 Jazzy Zwerus, Netherlands, Pro-Windsurfer, age 21
It would be an absolute injustice if we didn't include this incredible young woman. Jazzy's spring-boarded into a professional Windsurfing career after only a few years of sailing.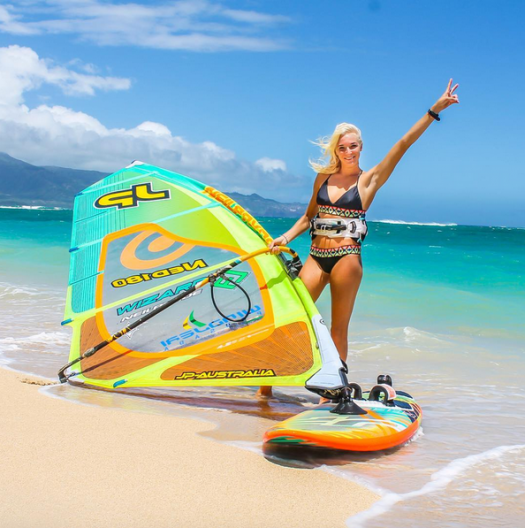 She started in 2014 and has quickly progressed in the Freestyle discipline. This fast development is astonishing and promotes a healthy reminder that you can do anything if you put your mind to it.
Within no time the rewards for hard work, dedication and determination in the sport soon were starting to pay off, landing some top sponsorship deals from the likes of the legend himself Jason Polakow, (the founder of J-P Australia).
She's notched up a handful of very respectful positions over the past couple of years which again is absolutely outstanding for the length of time she's been in the sport.
We feel this is the beginning of a very successful Windsurfing career for Jazzy and will be checking in on her every move and following her instagram posts.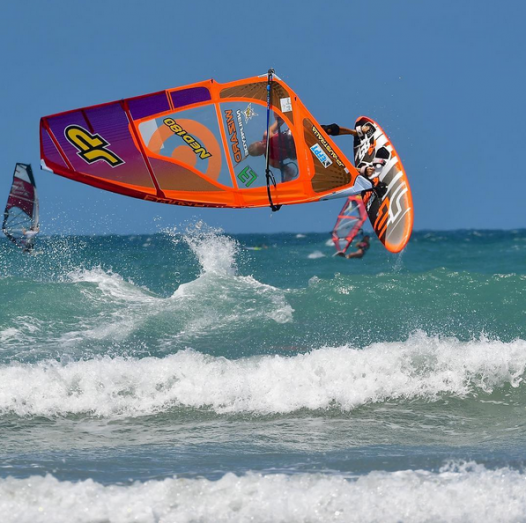 Bruna Kajiya, Brazil, World Champion Freestyle Kitesurfer, age 29
Bruna plays a huge and well established part in Kitesurfing. She's been pushing the limits for quite some time now and prides herself as being a true ambassador for the sport.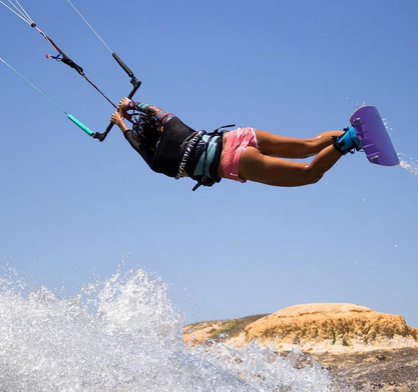 An absolute idol for young and old, Bruna shows such dedication and plays a key role within the industry, where she works hard to inspire more girls to take to the water and follow their dreams.
Take a look at Bruna's CV and you'll see her remarkable achievements. She added the national title to her portfolio five times, before going on to land the World Freestyle Number 1 spot in 2009.
Bruna also plays a significant part in the history of female kitesurfing, she became the first woman in 2015 to land a double hand pass move - the Backside 315.
She's constantly on the lookout for new moves and continues to support and push the sport in a positive direction. For more amazing shots, be sure to check out her instagram page.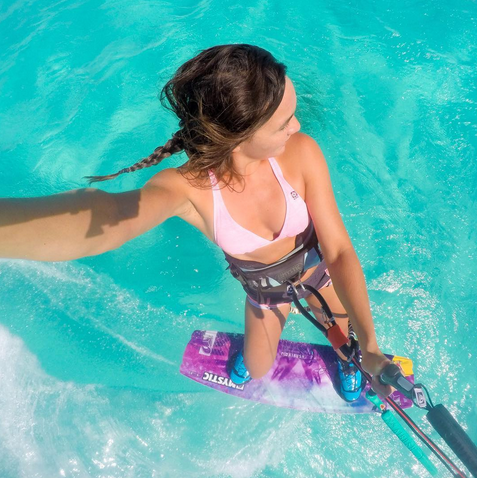 Katie Ormerod, UK, Team GB Snowboarder, age 19
The youngest pick of the bunch, our very own team GB rider Katie Omerod. This young talent is an inspiration and flies the flag for all young women across the UK. One of the world's most exciting up and coming snowboarders of recent times.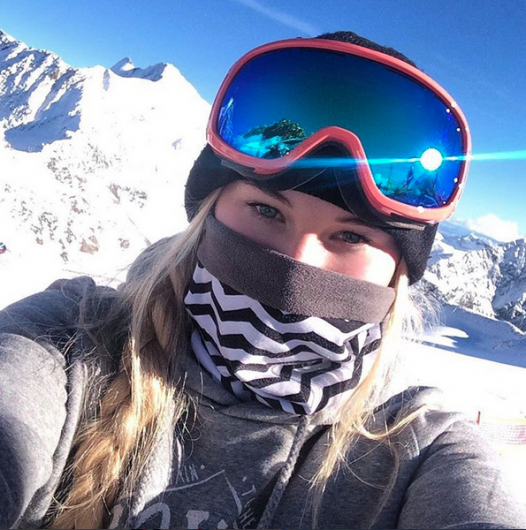 Katie won the Slopestyle and Big Air at the 2012 British Championships and then went on to bag an incredible victory at the Half Pipe the following year.
Ormerod also notched up some other impressive stats in the trick department, having been the first woman to have ever landed a Backside Double-Cork 1080 and she was only 16, (I'm sure there's a song in there somewhere)!
And if you're not sure what that looks like, check out this jaw dropping clip of her record breaking feat.
Katie's potential is enormous and we continue to watch in awe to see how undoubtedly fruitful the rest of her career will be.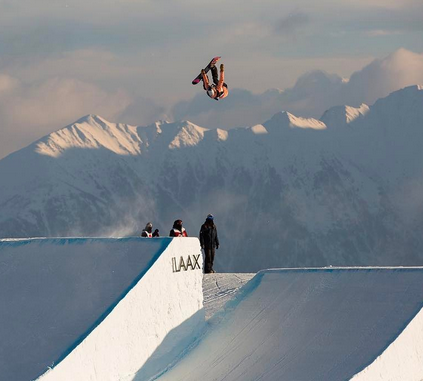 Picture Credits:
Instagram:
@rubenvega_ (Blog header pic)
Lena Erdil - ericbellande & jcwindsurf
Rita Arnaus - unknown & selfie
Jamie Anderson - bobridges & selfie
Alice Arutkin - fotoride.fr & unknown
Gisela Pulido - selfie & romantsovaphoto

Jazzy Zwerus - unknown & unknown
Bruna Kajiya - unknown & selfie
Katie Ormerod - selfie & sammellishphoto