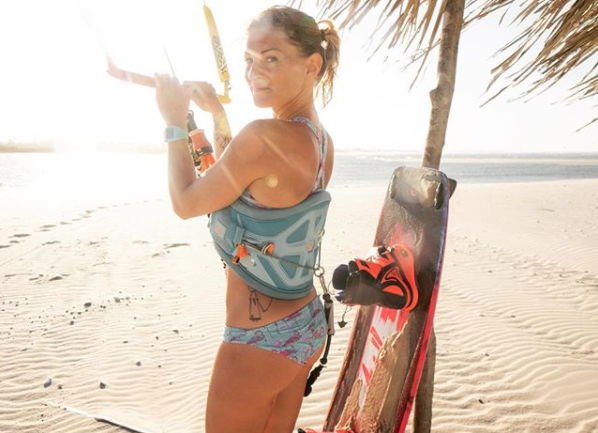 Here we go then guys, meet Kitesurfing industries head girl - Sofi Chevalier, founder of Kite, Wake and Sista Zone.
What age did you get into the beautiful sport that is Kitesurfing?
I started when I was 23 years old... not really early but at this time it was still a young sport which I didn't know about... so I got curious and became quickly addicted.
However at this time I was living in the North of France and was not really brave enough to ride during the cold winter sessions so I really started my career when I moved in Zanzibar 6 years ago.

3 words you believe describe you?
Positive - Empathic - Focused
Do you have any nicknames?
Not really.. people call me "So".
Where do you go to find inspiration?
I find my inspiration through the people I meet and from the places I visit during my travels. I always open my eyes and my heart but my real inspiration comes from my 4 years old daughter Anita.
She just puts a smile on my face and helps me to stay always positive!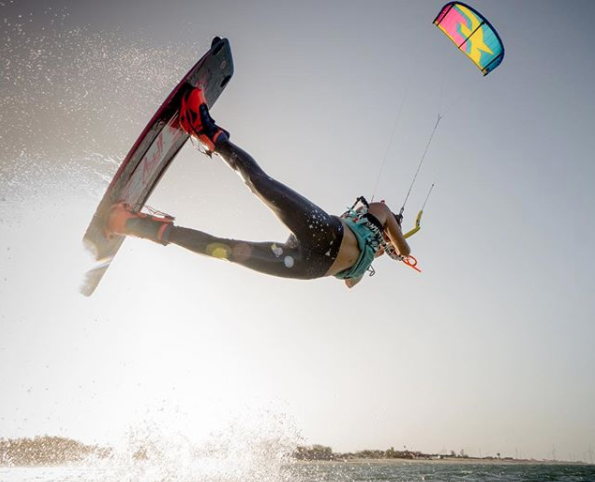 Big wind - small kites OR Light wind- big kites?
Light wind- big kites... better for me to learn new freestyle moves.
How do you psyche yourself up to try a new BIG trick?
I put my music with my AWESOME Snugs (best present ever) and I tell myself I have to commit. As I said in one of my latest article... without full commitment you will not achieve your goals.
Are there any watersports gadgets or pieces of kit that you can't live without?
As I said above my waterproof Ipod and my Snugs earphones
If you had to live on a desert island with 3 Kitesurfers who would they be and why?
Ahahah that's an interesting question. I don't really know... I like to be on my own sometimes so I guess that if i had to share a desert island with 3 kiteboarders I would try to rescue myself and swim or ride to another island.
Seriously I would take some French crew with me... the guys from the Ride and Dream I guess and certainly Aymeric Martin because he is good at cross-words and we never get bored doing this together.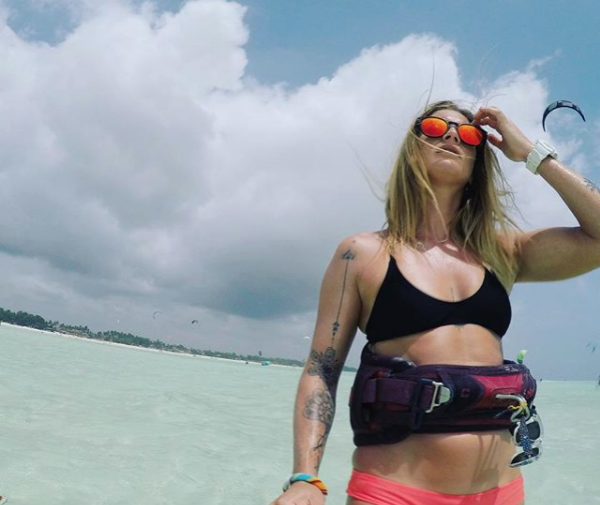 Can you see yourself in the industry forever or are there any other paths you would like to explore?
Well I made my businesses from the industry... of course I'm not saying I will be always on my board teaching people and I can't say what I will do in 10 years but what I know is that I put so much effort to be where I am today that I will not give up easily.
Sista Zone magazine is my second baby and I just started recently working with the Ride & Dream crew so I still have new project in the pipeline and I can't wait for this year which is full of new destinations and amazing adventures.
We're huge fans of your SistaZone mag. (Without giving too much away), what exciting publications are in store for 2018?
Well Sista Zone is always growing and I never know what to expect but what thing I know is that I will always do my best to push the female side of our industry because girls need to be supported as they always push our sport further.
Whatever I do I will always be one of the woman in this industry who will put the spot light on the ladies as they really deserve to be fully respected.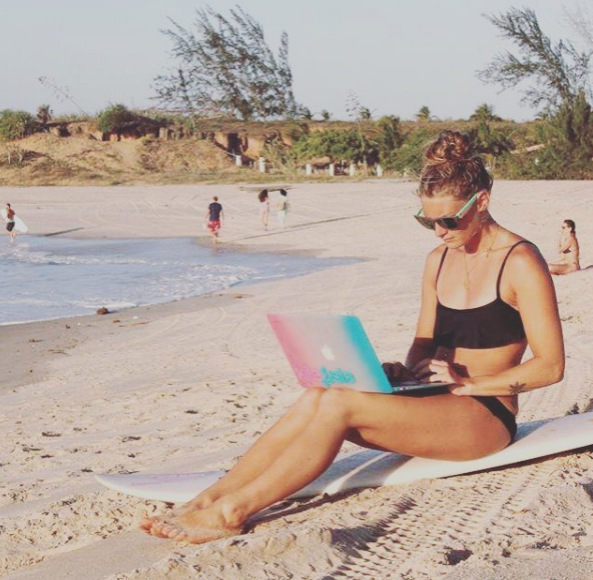 Which "Sista" should we be keeping an eye on this year in the Kitesurfing world?
Well it is not gonna be a surprise if I mention Mikaili Sol. She is one of my baby too :) and I can't say anything else about her except that she is more than brilliant. She was born to kite and she will show to the world than we all should ride like a girl!
We know the Kitesurfing world's still very young. What do you think we'll see in the next couple of years in the Kitesurfing industry?
It is indeed but when I see the young riders now I just think is time for the oldest to step backward and leave the young generation pushing our sport.
With so many disciplines and so many new talents we all know that our sport is between good hands.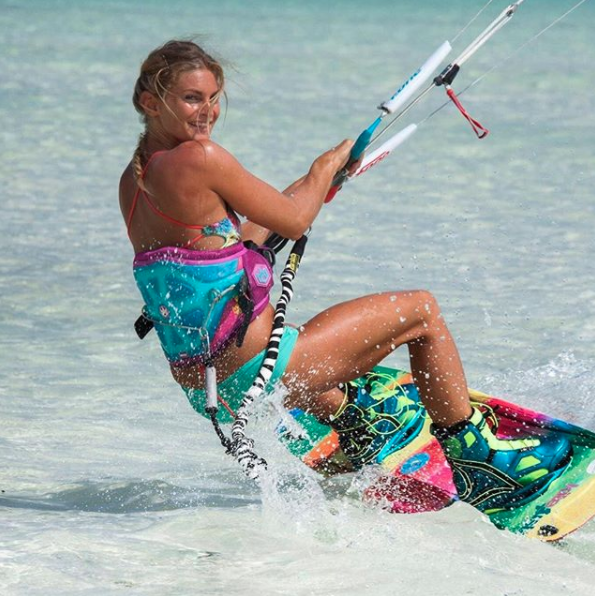 Finish this sentence:

I've always wanted to know how to be really good at surfing... Now that I live in south of Portugal it is time for me to improve my surfing skills as there is no better place in Europe to get into surfing properly.
So this is what I'm gonna do this year... I will try to surf as much as I can and when the wind will blow I will go back to what I know to do the best...
What's your go-to party drink?
Ahahah there is a lot... well I normally start with Gin-to and then... I usually don't remember :)
Well- we've all been there... ;-)
Thanks so much for sharing your fascinating world with us Sofi.
If you've not already, go and find Sofi on Instagram and make sure you do check out all the things she's got going on over at her all inspiring Sista Zone website.