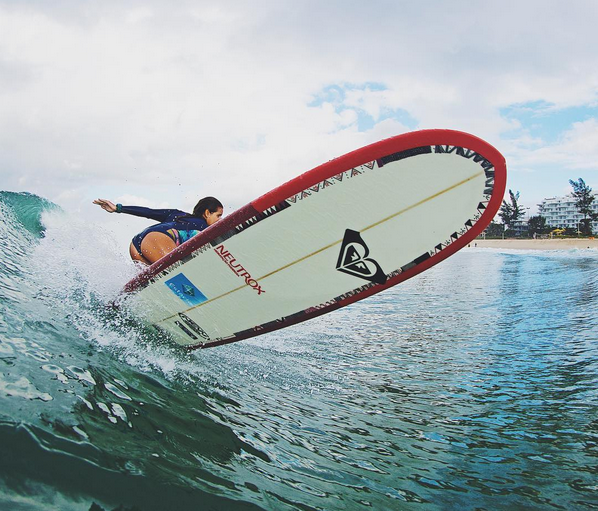 christian_martinez_photography
Hi Chloe, thanks for taking the time out to check in with Adrenalin Hub, we're a massive fan and can't wait to find out a bit more about what makes you tick!
You're such an inspiration to people worldwide and an amazing ambassador for surfing - How did you get into surfing?
"I got into surfing because of my dad, who has been a surfer for over 40 years. As a baby he would take me to the beach and introduced me to the ocean. At the age of 11 I won my first surfboard - a 6'0 funboard, and at 12 I tried longboarding for the first time and fell in love with it."


What inspired you to ride longboards?
"My dad is a longboarder, so in a small day I borrowed his board and never gave it back hahah. What attracted me to longboards was how a 12 years old tiny girl like me could control a 9 feet board, and that you were able to use the entire length of it - walk back and forth to the nose for example."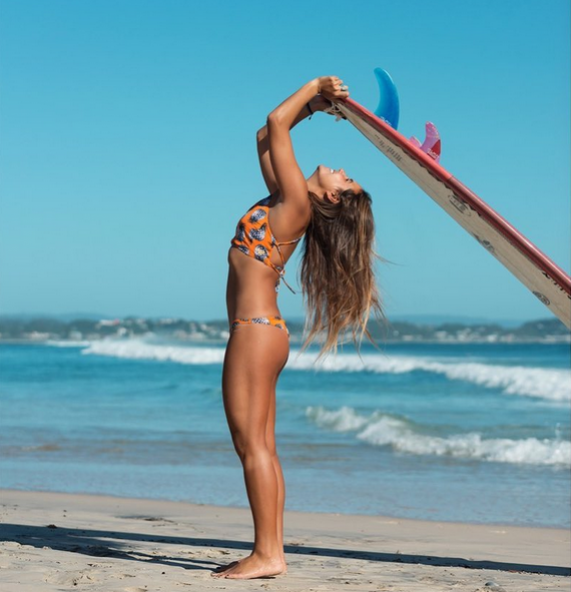 How would your friends describe you in 3 words?
"Always laughing, athlete and positive"

What's your favourite kind of break and why?
"I love a long point break wave for longboarding, because it allows you to surf on the nose and on the tail, and mix the traditional and progressive style."

Are you a daydreamer - What's your most nostalgic memory from your childhood?
"My 11 years birthday party was at the beach, at the main point where I still surf nowadays. We ate so much and all my friends had surf lessons and I was trying out my brand new board."
What was your most memorable wipeout?
"I was in the Marshall Islands, probably on one of the biggest days I have ever surfed in my life. My friends were short boarders so they stayed more on the inside, and I was way far out, by myself. Then a huge set came throught, probably 10-12ft, I scaped from the first one but the next one caught me and broke my board. And the worst part: I was out for 15 minutes, I wasn't even able to catch a wave!"

We love a good surf movie - The Endless Summer is probably our favourite, the sequel was also fascinating. Do you have a favourite surf movie?
"I like "Longboard Habits", "Another State of Mind", "Reflections"…"


We absolutely love your Instagram account – have you ever run over a photographer accidently?
"Happily I never ran over any photographer hahaha. Mostly everybody I get to shoot with are my friends and we know each other, which is good to avoid accidents. But they always say the best shot happens when I almost kill them hahaha"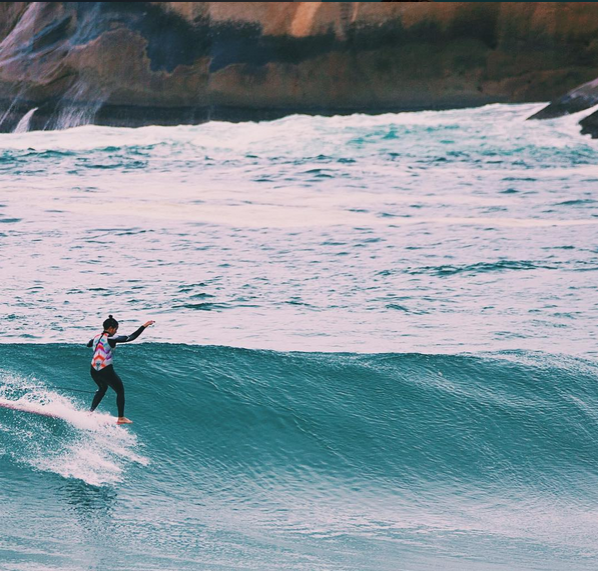 Brazil is such a huge Beautiful country with lots of amazing food. What's your favourite Brazilian dish?
"I love Acai, brigadeiro (most traditional desert in Brazil, chocolate balls made of condensed milk) and Pao de Queijo ("cheese breads" - appetizers). "

If you were a record which one would you be and why?
"Any record from The Beach Boys."

Balance boards are so much fun – do they really help with training and are there any particular ones you would recommend?
"Balance boards are really good to train on because they can simulate the movement in the water, and you can work your balance and concentration. I really like to walk on it and try to cross-step, hang five and hang ten."


What are you thinking about the most right now?
"What's in my head most of time is to always be thankful for everything I have and enjoy every moment."

Where do you see yourself in 5 years time?

"still surfing obviously, hopefully with a world title."
Thanks Chloe - wishing you the best of luck for the rest of the year! We'll be keeping tabs on your every move! Thanks again for lending us time to share some of your life and personal moments with us!
For more information and oodles of super cool shots of Chloe, make sure you check her out on instagram.