Surf's Up, a little closer to home!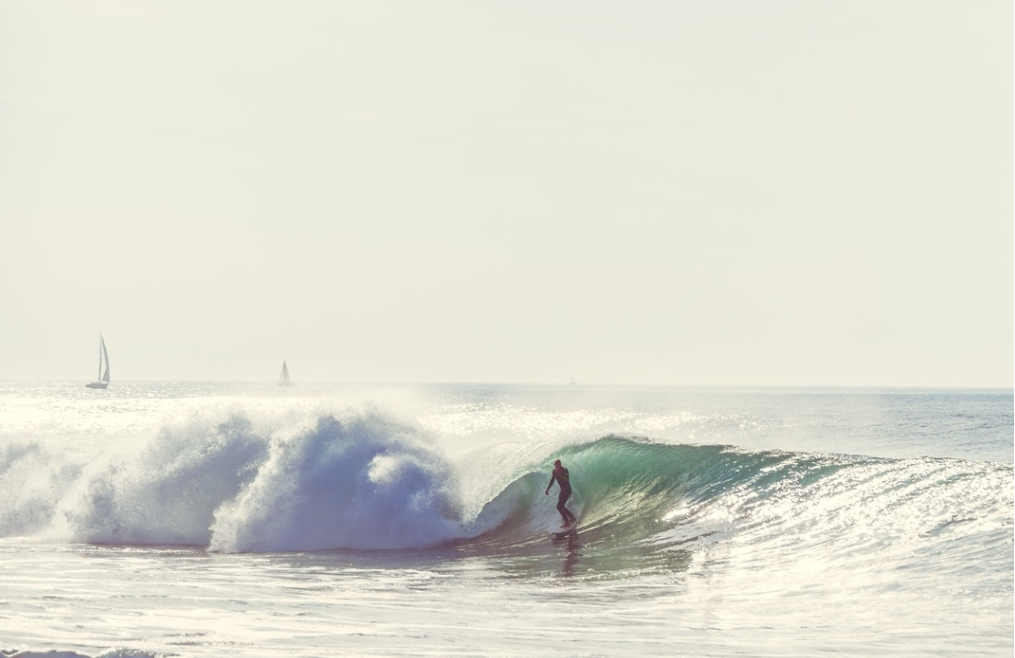 If you think about surfing, then chances are that you think of far flung and exotic beaches. Sure, if you really want to experience surfing at its all year round, then you may need to hop on a plane to get there.
But that isn't to say that there are not some pretty awesome surfing spots to be found a little closer to home. To help you to find some more local surf, we have put together the top 10 best locations to surf around the UK. Now all you need to do is find your wetsuit.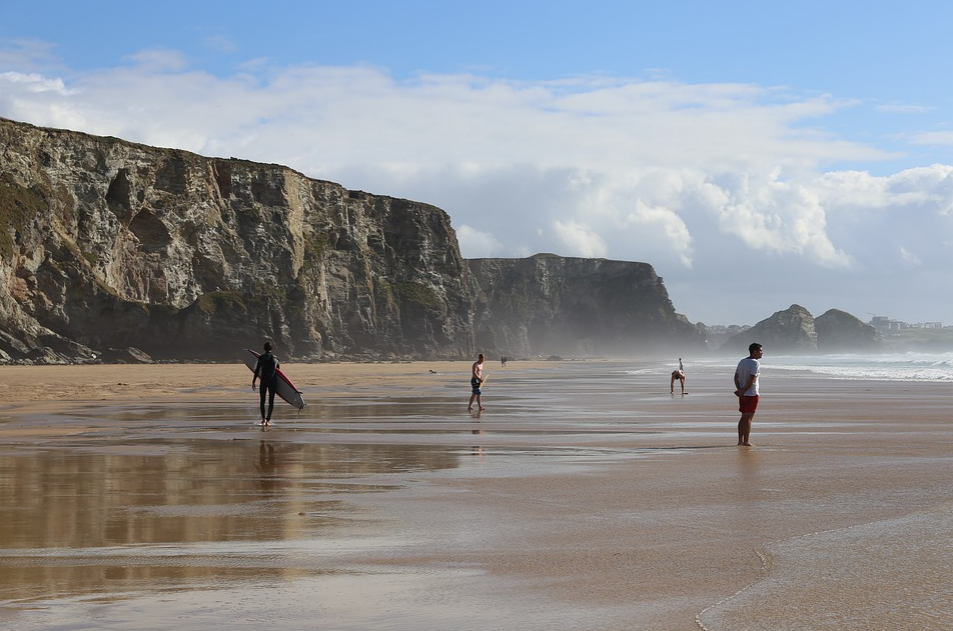 Watergate Bay- Cornwall
If you think of surfing in the UK, then chances are that you are going to think of Cornwall. Newquay is often the place that people head to, beginners in particular, which means that it can get busy during the summer months.
A place that is slightly less busy is Watergate Bay, just around the corner. It boasts two miles of beach at low tide, and has a surf school and plenty of beach cafes and cool places to eat when you have worked up an appetite on the waves.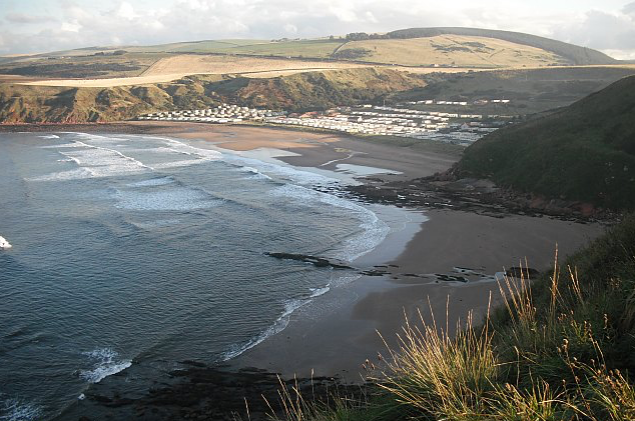 Pease Bay- Borders, Scotland
Scotland may not always be a place that you think of when it comes to hanging on the beach, but there is actually a lot to be said for the surf scene up here. Pease Bay is one of the most popular centres for Scottish surfing and has a good beach break, as well as challenging reed area for those that are slightly better at surfing.
The ocean here is pretty, which is often what brings people, and there are also plenty of surf schools that will help you to pick up or improve your skills.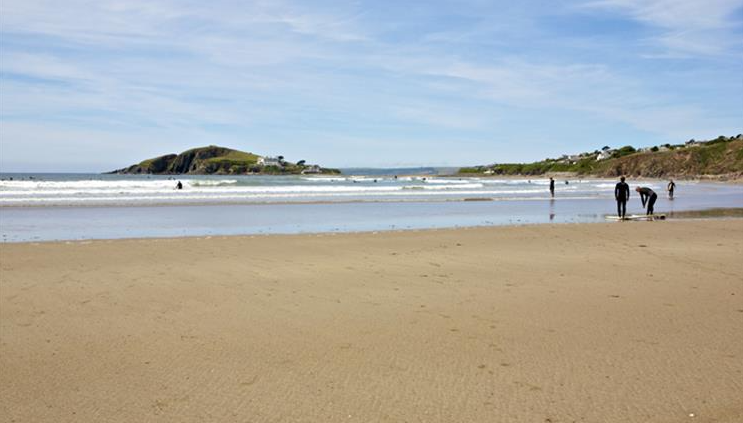 Bantham/Bigbury- Devon
Better for those that have some experience on a board, the swell here is more than any other south Devon beach. One of the best things about this particular spot is that it isn't quite as popular as the north coast and Cornwall, meaning that you can often find yourself with only a few surfers for company.
There are a variety of peaks here, depending on the tide and there is also a rip on the east side that it is important to look out for.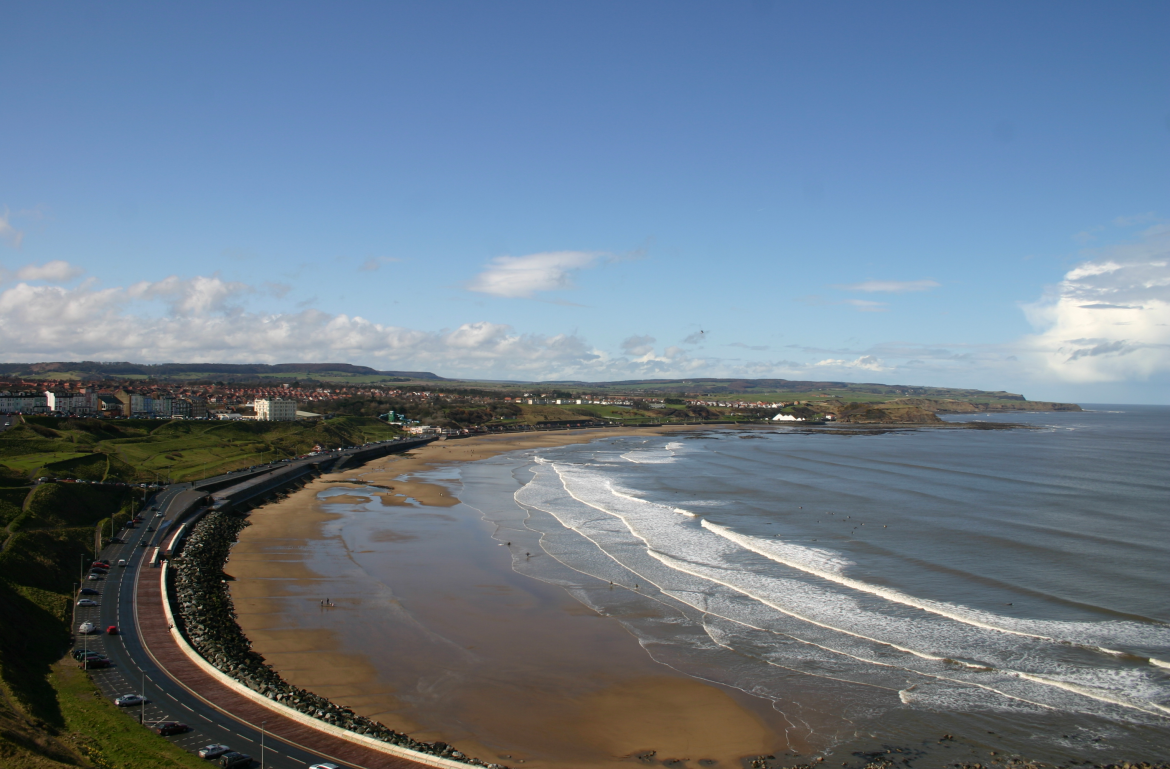 Saltburn- Cleveland (north east)
A friendly beach that can get busy at times, this is ideal for those who are new to surfing. There are some great beginner waves either side of the pier and an onsite surf shop and school which can help you to get on a board.
The water might be a little cooler here than down south, but thankfully there are also plenty of places to thaw out with either a coffee or some nice warm food!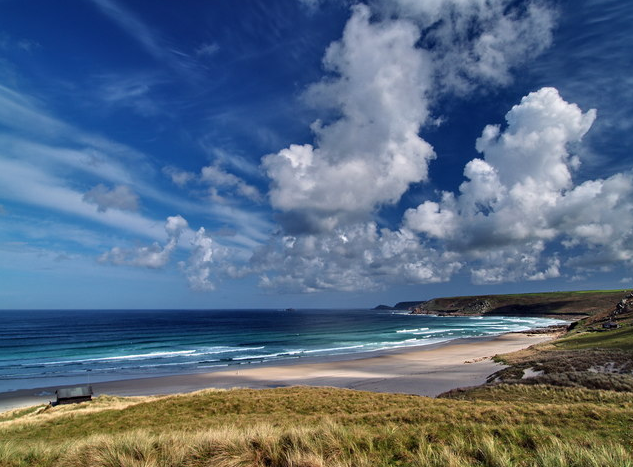 Sennen Cove- Cornwall
Another Cornish spot on the list, Sennen Cove is known to be one of the most consistent breaks in the UK. That said, it is incredibly exposed as an area. It holds good sized waves, even when it seems that the rest of the country has fallen a little flat, which is why many more experienced surfers will choose it as their spot of choice.
As a poplar surf spot, there are a wide range of facilities here to choose from including a surf school, a beach café, changing rooms and plenty of hotels and pubs.
Llangennith- The Gower, Wales
If you are a welsh surfing fan, then chances are that you have headed to the ever popular Gower for a spot of surfing. Llangennith in particular boasts beach breaks all along its 3 mile beach, and despite being crowded at times, it is still a great place to go. Particularly if you are happy to take a walk to find a quiet space.
Be warned that you need to look out for rips here, and paddling out through the waves once they are getting bigger can be pretty tiring!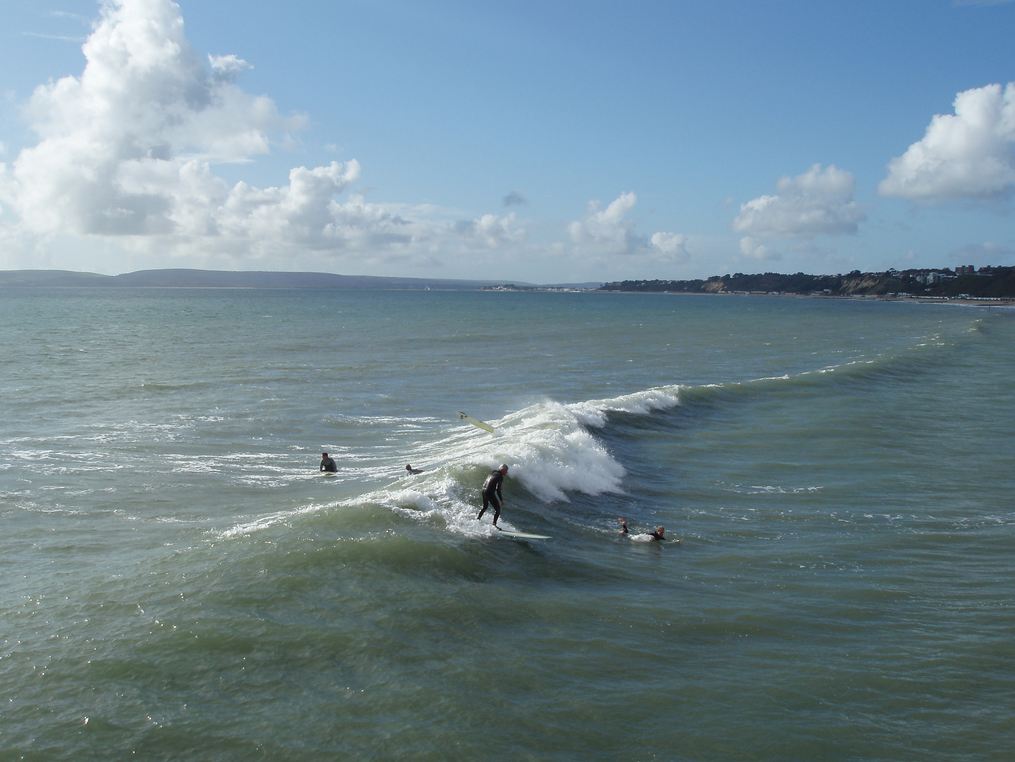 Bournemouth
Whilst it may not have the biggest surf, Bournemouth seems to be the beach that clever surfers head to. This is because an artificial reef break has been put in place, which delivers surf where there never used to be any. This beach is likely to get busy, so if you are looking for a quiet place to surf, then this may not be ideal for you. Instead, you could head to Sandbanks which is just around the corner.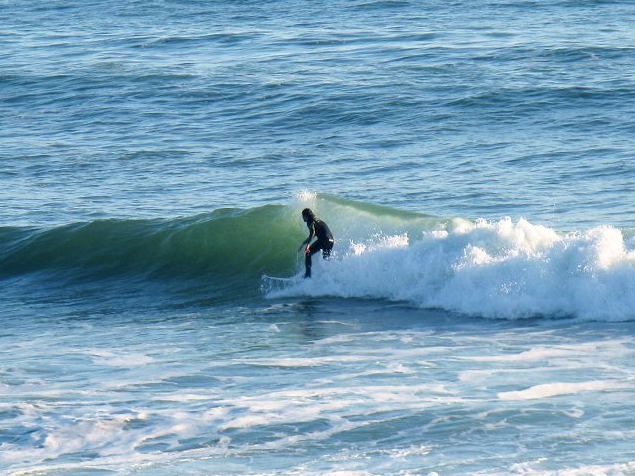 Freshwater West- Pembrokeshire
Another of Wales' finest place to surf, Freshwater West is a huge beach, which means that you are much more likely to find a place to surf. However, this beach is not for beginners. The waves here can be large and powerful, which means that it can be scary for those that are not quite experienced enough on their board.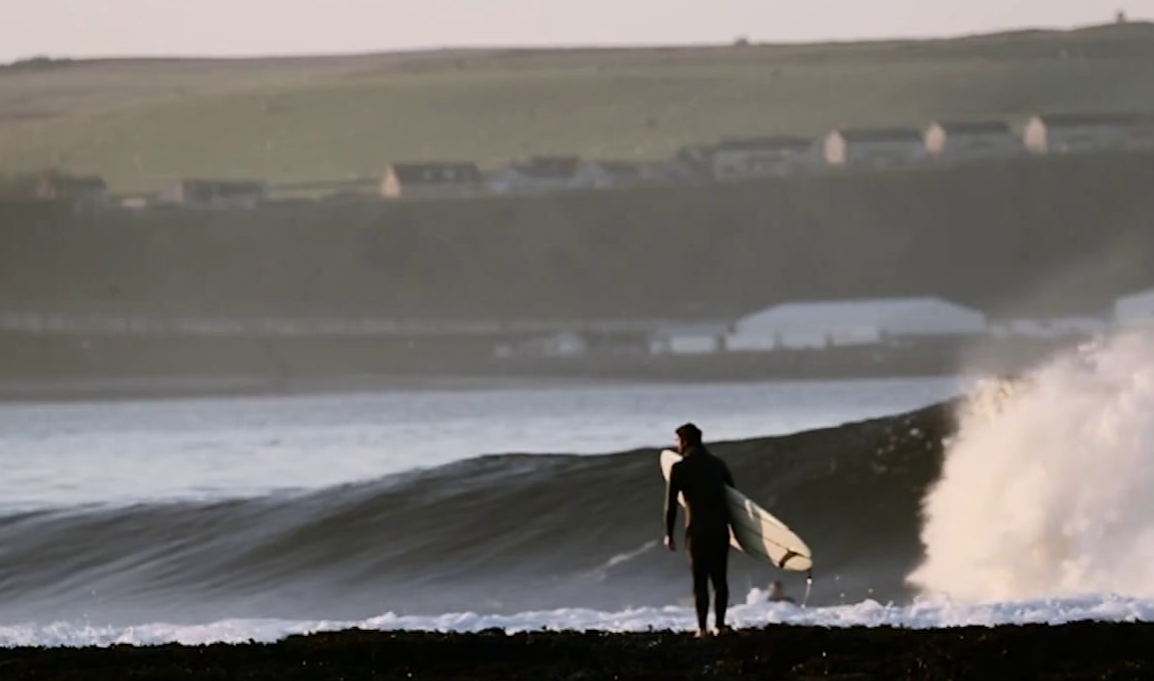 Thurso East- Scotland
Known to be one of the best waves in all of Europe, if you are able to travel this far north, then you will be rewarded with some awesome surf. It is a right handed reef that is formed over a flat rock shelf, which means that there are some pretty massive waves to be found here.
One word of warning however, when the surf is good, the beach is busy, which means that you may have to take your turn, particularly when it comes to the locals. However, if you are feeling patient, then this is definitely the place for you.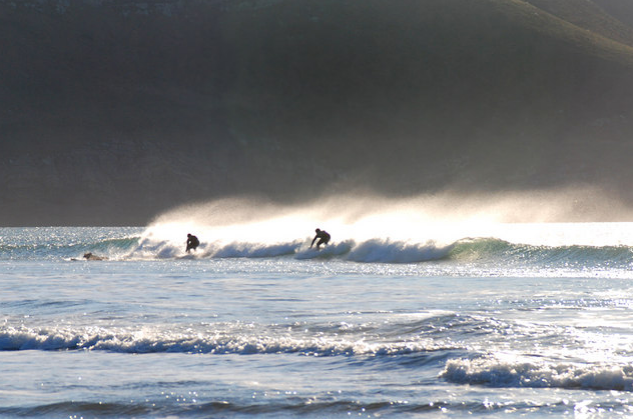 Hell's Mouth- Gwynedd, Wales
Don't let the name put you off this amazing North Wales surf spot. It has a four mile long bay, that has peaks all along it. For the best surf however you need to head to the south-east end of the bay beneath the cliffs, but be prepared for it to get busy if it's a good day.
That said, as it is such a huge bay, those that can take a walk, should find a nice quiet spot of their own.
So, are you suited up and ready to go? Why not try out one of these epic UK surfing spots and see if you can't just have a great time, without having to travel halfway around the world?